[ad_1]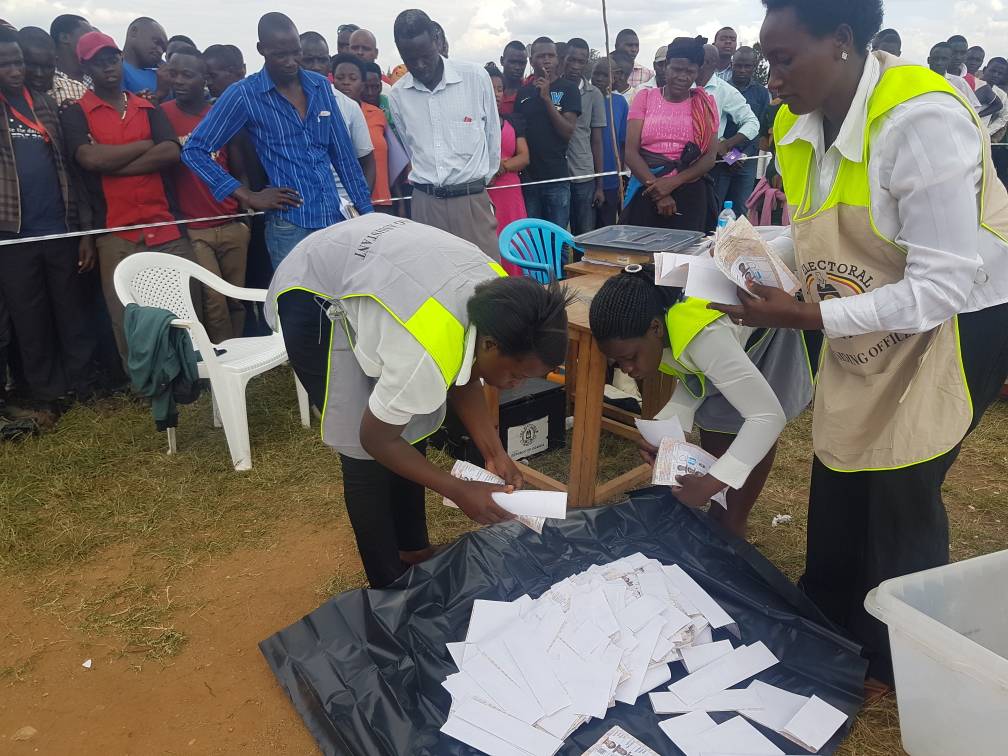 President Yoweri Museveni has asserted the country will go to polls in 2021 since 'everything' is already in place.
Museveni made the assurance during a cordial interface with the European Union (EU) Envoys in Uganda at State House, Entebbe over the weekend.
The EU delegation that was led by the European Union Envoy to Uganda, Ambassador Attilio Pacifici, included Heads of Mission of; Belgium, Denmark, Germany, Ireland, France, Italy, Hungary, the Netherlands, Austria, Sweden and the United Kingdom.
According to handlers at State House, Museveni and his guests discussed a wide range of issues including; global, regional and national issues of mutual interest among others.
The President assured the EU envoys that the forthcoming elections in the country will be held as everything is in place and that the remaining matters will be ironed out on time.
"We still have ideological issues which will be sorted out and the social issues like employment."
He commended European companies for investing in Uganda adding that this has created more jobs for the youth, urging them to woo more investors to come and do business in Uganda.
Fear of no elections?
The Auditor General, John Muwanga recently said public debt had increased by 22 per cent from Shs33.99 trillion in 2017, to Shs41.51 trillion in 2018, hence government was broke.
Forum for Democratic Change (FDC) party strongman, Dr Kizza Besigye stressed that government is too broke to hold an election and thus are having sinister moves to have it postponed to 2023.
"That is why they want elections to be held in 2023. If they do not succeed legally they will do everything possible, including staging a state of emergency not to have this election. The economy is on its knees," Dr Besigye made the comments on April 1, at FDC offices in Najjanankumbi.
Corruption
On Corruption, President Museveni assured the envoys that the vice will be wiped out as government has created more check-points like the health and anti-corruption Units in State House to help the already existing government organs to contain and fight the vice.
Freedom of expression
Regarding the issue of freedom of expression, he pointed out that the right procedures should always be followed as this is part of ideas that are expressed through speech and peaceful demonstrations. He, however, cautioned that these demonstrations should be done along agreed routes but not through crowded areas, like market places and shops, where goods of traders would be destroyed and looted.
"This is part of ideas, we want ideas. I always speak but I don't break people's cars. For us, we say 'No' to violence; No to damaging people's property and looting and 'No' to hate messages," he stressed.
Press Freedom
On press freedom, President Museveni pointed out that it must be of quality but not the pseudo-ideology where the identity of people is attacked.
"We cannot have anarchy. That is something we cannot tolerate," he stressed.
He welcomed the idea of EU observers being present during the elections on the basis of mutual collaboration and solidarity.
The EU Ambassador to Uganda Mr. Attilio Pacifici, expressed appreciation to President Museveni and to the Government of Uganda officials for sparing time to meet them. He expressed the hope that the tradition would continue.
Prime Minister, Dr. Ruhakana Rugunda, Ministers, NRM Secretary General, Kasule Lumumba who outlined the road map for the forthcoming National Dialogue Summit and Senior Government officials attended the 5-hour meeting.
This article was orignally posted here Source link