[ad_1]

Police Chief Martin Okoth Ochola is set to meet with secretary generals of the political parties under the Inter Party Organisation for Dialogue in a move aimed at diffusing the tension between the opposition and the police
The meeting to be chaired by Prime Minister Dr Ruhakana Rugunda is set to take place this 12th of May at 3pm.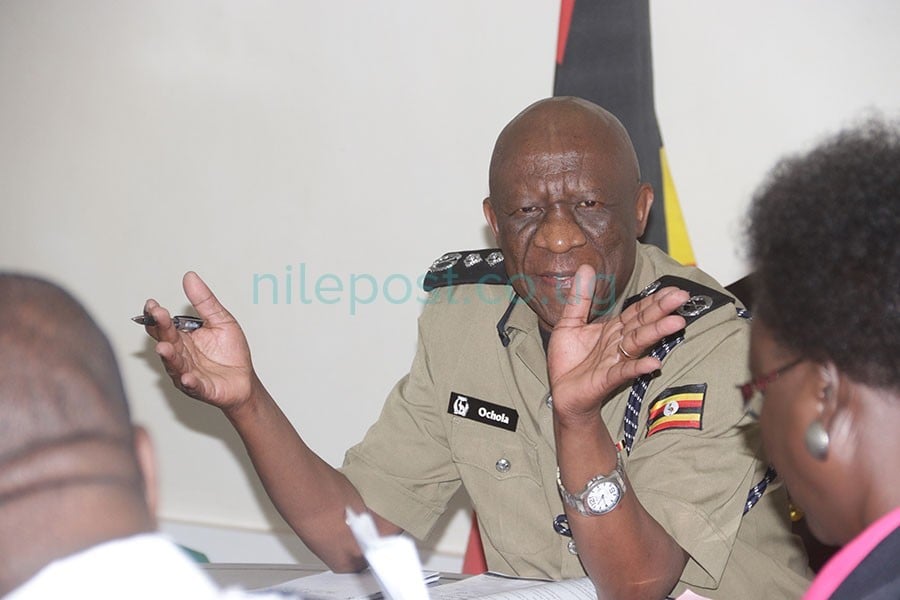 The meeting follows repeated nasty confrontations between the police and the opposition with the force accused of being biased against the opposition leaning politicians.
The parties under IPOD came up with six proposed regulations to deal with mishaps associated with the implementation of the Public Order Management Act (POMA).
Part of the proposal includes defining the role of the police chief, establishing a timeline within which police responds to requests, defining a public assembly and regulations regarding spontaneous meetings.
As the boardroom deal was being announced last week , opposition politicians were having a run in with the army and the police in Buikwe.
It remains to be seen whether the interface between the police and opposition politicians will lead to better relations between the two groups.
This article was orignally posted here Source link