[ad_1]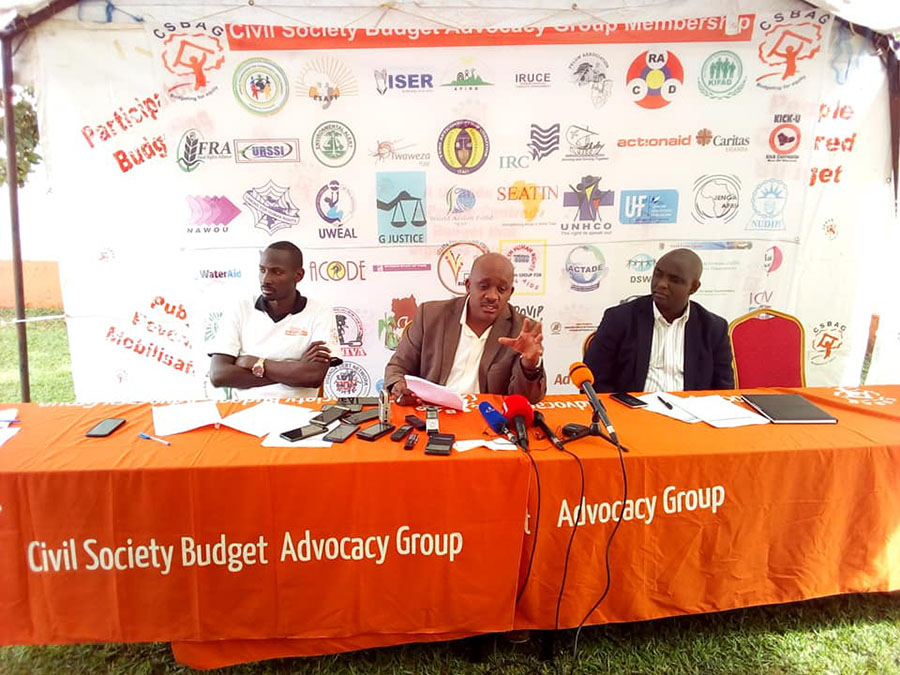 Civil Society Advocacy Group (CSBAG) on Sunday opposed the proposed increment to Members of Parliament allowances by 39 per cent.
CSBAG in a press conference, held at their Ntinda head office in Kampala, said the decision by Legislatures to increase their own allowances at the expense of other sectors, citing high cost of living is no genuine reason at all.
CSBAG executive director, Julius Mukunda said legislator's decision to increase their allowances by 39 per cent, while cutting budgets of sectors important to wellbeing of Ugandans is the worst representation Ugandans expect from their elected legislatures.
"Under the National Medical Stores (NMS), the budget for supply of Anti- Malaria Medicines to accredited facilities, was cut from Shs 10.2 bn to Shs 4.7 bn in 2018/2019 and 2019/2020 respectively.
This new resource that MPs are adding on their allowances (untaxed) can be used to upscale such critical sections on our budget, that are instead being cut", he said.
Mukunda said, the act of increasing MPs allowance with such huge margin, is insensitive to other public servants such as; the police, medical workers, teachers and soldiers among others.
Once again, we demand that a salary commission be instituted and put into our constitution to rationalise salaries and benefits of public servants.
"We call upon the executive to include among the constitutional amendments one on Article 85, to restrict the powers of the determining, the emoluments of the MPs to the Public Service Commission, since it has a negative impact on efficiency and effectiveness of expediting the scarce resources at our disposal", he added.
David Walakira,a budget policy specialist said if the parliament does not halt this increment and communicate to the public, CSBAG will mobilise the voters in all constituencies across the country to take action against their MPs.
Another Policy Specialist at CSBAG, Siraje Magara said the government should study the Report of the Equal Opportunities Commission on pay disparities and fast track the recommendations to constitute and operationalise Salaries and Emoluments Commission.
This article was orignally posted here Source link