[ad_1]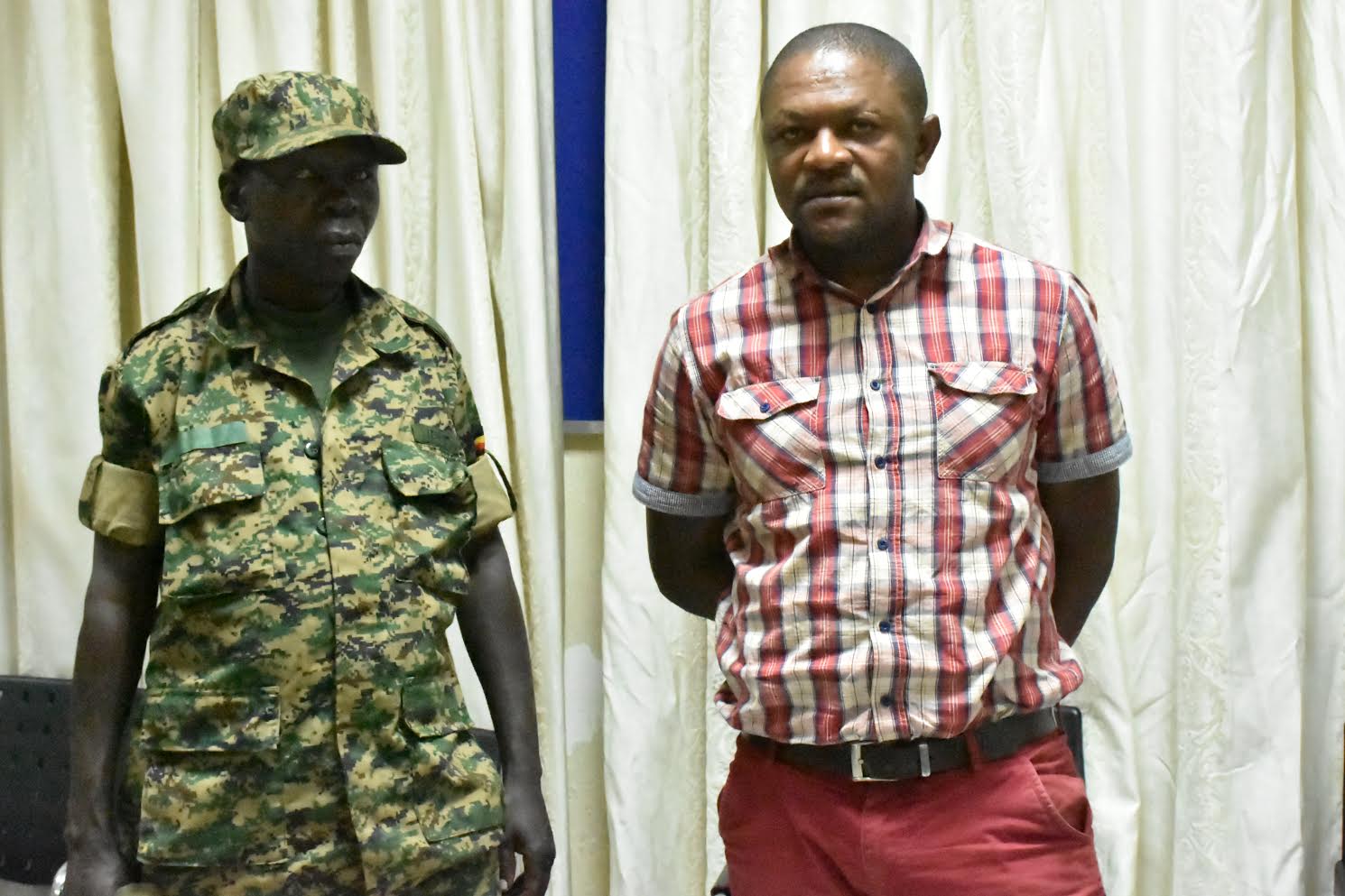 The Internal Security Organization (ISO) has arrested the leader of a notorious gang of city commuter taxi robbers who masquerade as town service taxi operators to steal from unsuspecting passengers.
A number of passengers have in the past fallen prey to the robbers.
According to Robert Mawanda, 40, a resident of Naggalabi, Buddo parish, Nsangi sub county in Wakiso district who was arrested by ISO operatives and is the alleged leader of 'Kabenge group', they use ropes that they tie around the unsuspecting passengers before robbing them clean.
"We lure our victims (passengers) to use the front seat or we lead them to sit along the conductor's seat from where we tell them to close the door and the windows properly that the conductor intentionally opens to switch the victims mind so that he can steal his items like phones, money and other valuables," Mawanda revealed.
"If the victim turns to close the window or door, we then put a rope around their neck before demanding that they give us all the valuables they have or else they risk being killed."
Mawanda narrated that in order to hoodwink unsuspecting victims, they employ partners in the 'business' who are either relatives or friends and are in a group of four to six.
They are paid to masquerade as fellow passengers .
"When a victim gets into the taxi, he is sure there are fellow passengers. In case we have not used force after stealing, the driver and conductor later claim the taxi has jerked and a apologize to the passenger for failing to reach the desired destination before asking him/her to get out."
The alleged robber said on many occasions, if their victim has a bag, after removing valuables which also include laptops, the bags are filled with big stones to hoodwink the passenger that the items are still intact.
Operations
According to the suspect, they have a big group with a number of coleagues who are still on the run including a one Ismail Mivimbo a resident of Mengo, Ben Majwega resident of Namasuba, Kabenge Robert, Mukibi Ronald aka Black, Bukenya, Taata Nani, Opata, Medi of Namungona, Ntulume from Kasangati among many others who are still on the run.
The group is split into three wings that operate along Entebbe road with loose networks in the suburbs of Banda, Kireka, Bweyogerere, Northern bypass Mukono, Natete, Ntinda, Nansana Municipality, Wakiso, Kamwokya, Luzira, Bukoto, Kasubi, Nankulabye,Nsabya, Kibuli, Ggaba among other areas.
After stealing from passengers, the group sells the stolen items to a phone dealer at Mutaasa Kafeero.
ISO Director General, Col.Kaka Bagyenda confirmed the arrest but noted operations to arrest more thugs are still ongoing.
He also warned passengers to always be vigilant and look out for these tricks in a bid to avoid falling prey.
A number of commuter taxi robbers have in the past been arrested but the vice seems to continue.
This article was orignally posted here Source link