[ad_1]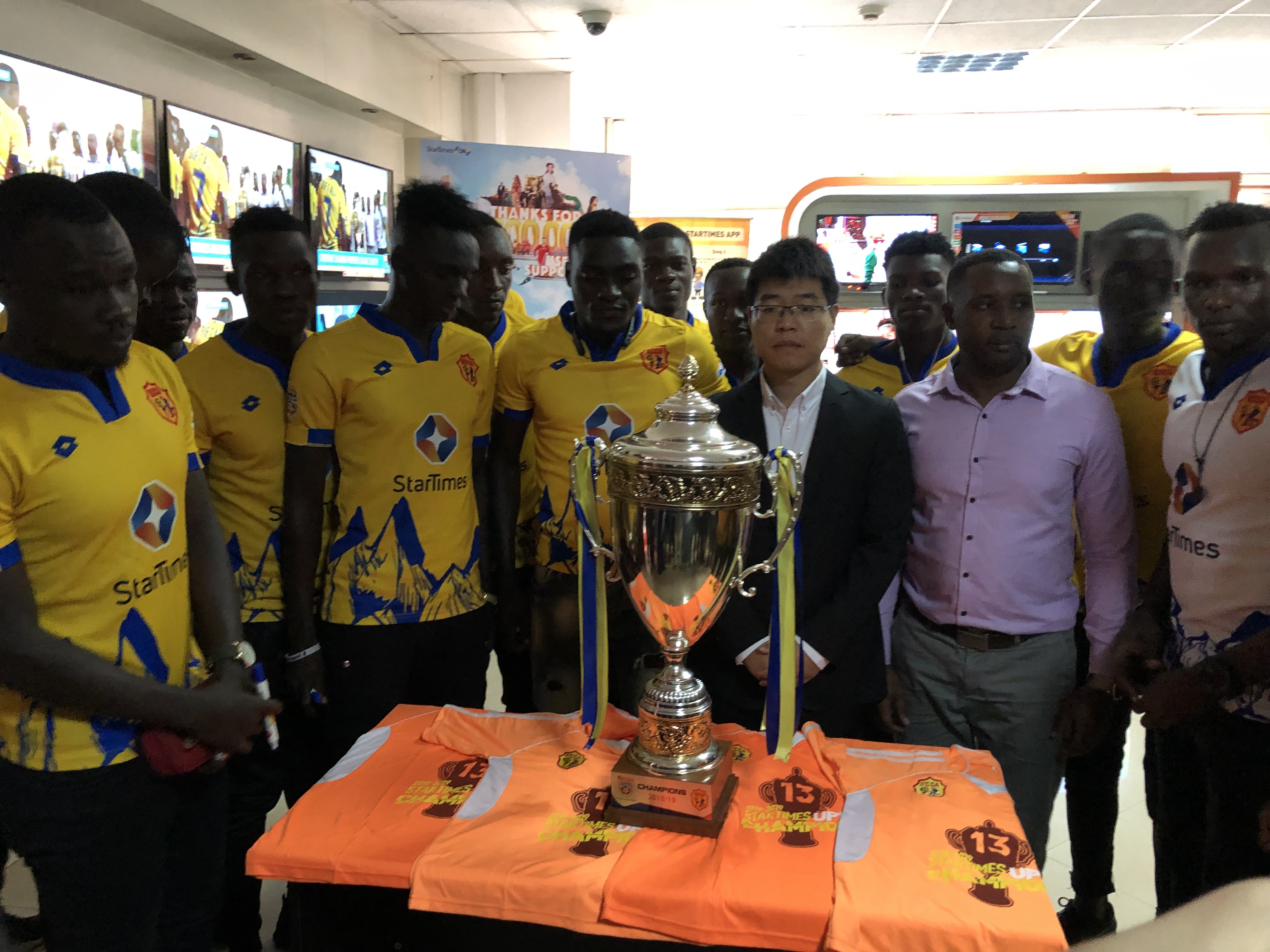 The 2018/19 StarTimes Uganda Premier League Champions, KCCA FC have today held their Trophy parade 10-days after claiming Uganda's most coveted football Championship. The procession has been broadcast live on Sanyuka TV.
The Procession started at the StarTimes Stadium from where Senior Staff members at the Club and Players aboard a Kampala Sightseeing bus started the journey around the City, taking the Trophy to their fans.
The Champions traversed the route covering the five divisions of Kampala – Makindye, Nakawa, Rubaga, Central and Kawempe.
While on the way, theKassasiro Boysmade a stop-over at the StarTimes DTV-Uganda headquarters at Lumumba Avenue and expressed the gratitude over the continued support and trust the Digital Pay TV company has invested in the Lugogo based Club.
The Club presented the StarTimes Staff with autographed jerseys and also took group photos.
The 2018/19 StarTimes Uganda Premier League was KCCA FC's 13thfirst division championship in the history of the Club.
KCCA FC became the first Ugandan Football Club to reach the CAF Champions' League Group Stages before crushing out at the qualification phase in the 2018/19 CAF Confederation Cup after finishing second in the Uganda Premier League.
KCCA FC won the league with 2-games to spare and were crowned on the final day of the league with a scintillating 6-1 win against Maroons FC at the StarTimes Stadium.
StarTimes DTV are the official broadcasters of the StarTimes Uganda Premier League and officially acquired the rights to broadcast the Europa League across sub-Saharan Africa this season.
This article was orignally posted here Source link