[ad_1]

Police has arrested four domestic workers at the home of Minister of Stae for Water, Hon. Ronald Kibuule, to help in the investigations into the circumstances that led to the death of children.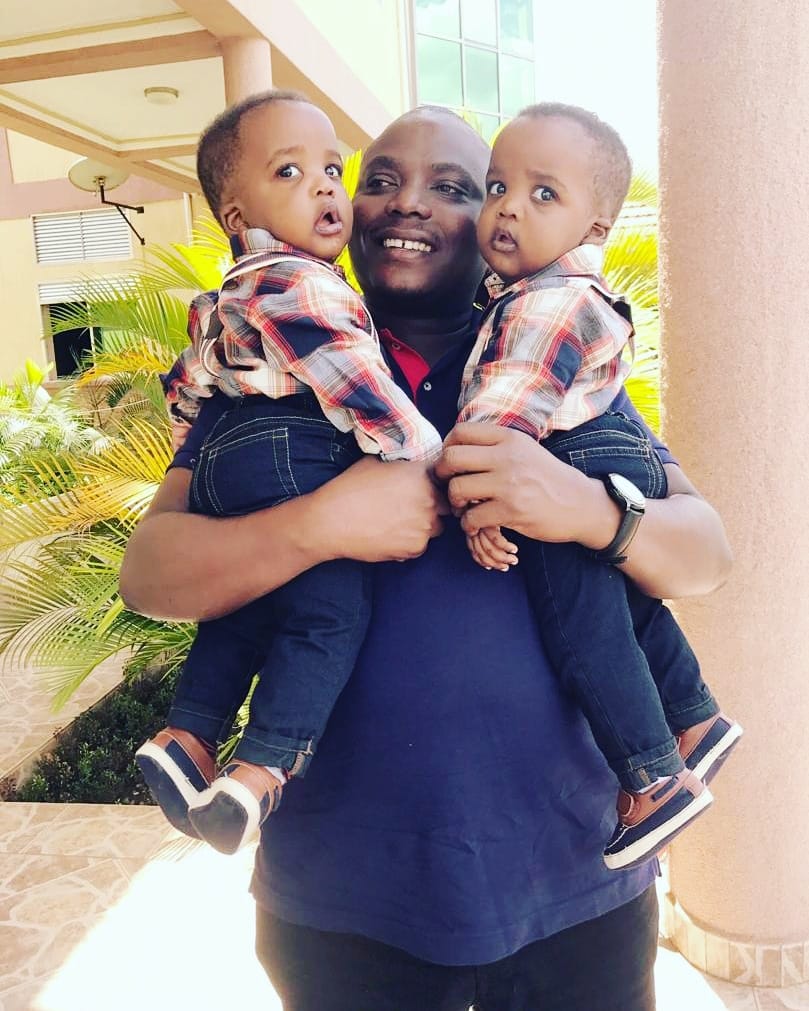 The arrested
include; ScoviaNabubwama, a housemaid, Peace Nankunda, Lawrence Kibaya, a
shamba boy and AgripaKumanya, a security officer. All the above are currently
in police custody undergoing interrogation. If any is found at fault, he/she
will face charges of rush and neglect.
Police has
also given an update about the post-mortem examination that was yesterday
evening conductedat the City Mortuary in Kampala by police authorities.
Currently, mourners
have crowed Kibuule's home in Mbalala, Mukonoand Vice President, Hon. Edward
KiwanukaSsekandi is the chief mourner.
The Director
of Police Medical Services, Assistant Inspector General of Police, Dr. Moses
Byaruhanga, said that the postmortem found nothing suspicious during the
examination of the bodies of the children.
"There was nothing suspicious, the children just drowned," Dr. Byaruhanga said.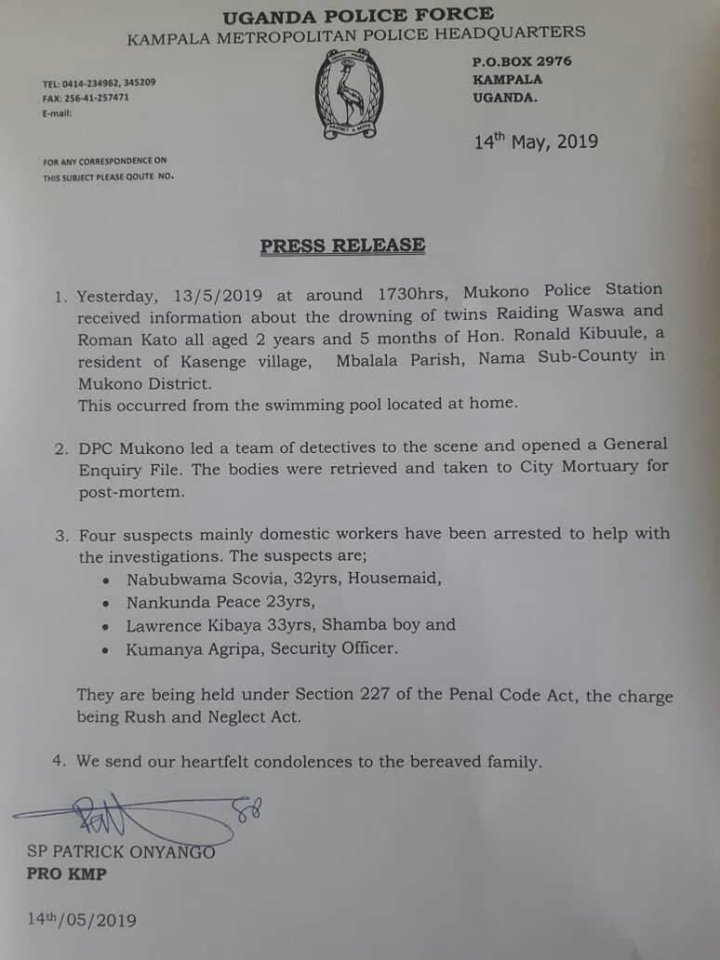 Comments
comments


[ad_2]

Source link