[ad_1]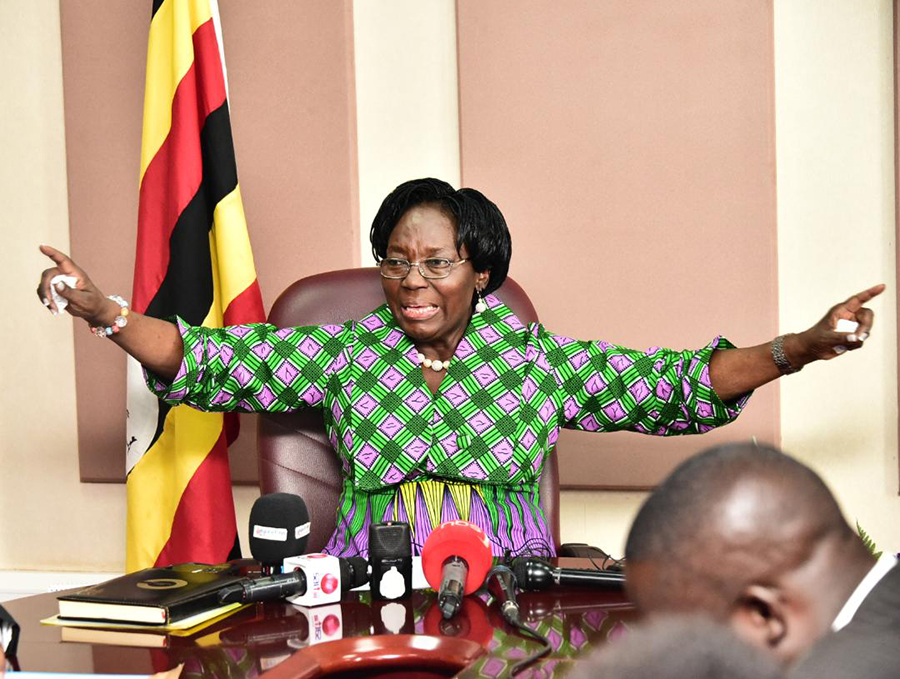 The Speaker, Rebecca Kadaga is still concerned about the low numbers and what she termed as unfair representation of women in higher political offices in Uganda.
Kadaga said this on Monday, 13 May 2019 in Kamuli Municipality at a thanksgiving ceremony organized to welcome her back from the Aga Khan Hospital in Nairobi where she was admitted recently. "When I was in hospital, I was worried because when you look through the hierarchy of Uganda, among the first 50 people, I am the only woman. Who would speak for my women? Who would speak for the Basoga and the people of Uganda," she said.
Kadaga said that God may have given her more time, 'finish the work he sent me to do'.
Kadaga thanked the people of Kamuli for praying for her while she was in hospital enabling her to return better and healed.
"People said a lot about me that I could no longer walk, that my back was broken, that I was airlifted to Spain; I want to thank the people who refuted such claims and defended me in such hard times," she added.
The State minister for Karamoja Affairs, Hon Moses Kizige thanked the religious leaders for the great work they did in praying for the Speaker.
He said the whole Busoga was united for the cause of praying for Kadaga and thanked God that he heard their prayers.
He called on the people of Busoga to endorse Kadaga as a sole candidate in the next elections as a gift for what she has done for Kamuli and the entire Busoga.
This article was orignally posted here Source link