[ad_1]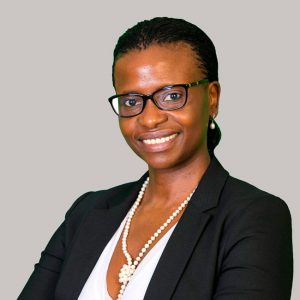 The chairman of the board of the Uganda National Oil Company (UNOC), Emmanuel Katongole has lauded Dr Josephine Wapakabulo, who resigned as chief executive officer of the company for her work.
In a statement dated May 14, Katongole noted: As the first CEO of UNOC, Eng Dr Wapakabulo has since her recruitment in August 2016 been an excellent leader who has diligently executed her role in the set up, growth, development and success of the company.
Wapakabulo's father, James Wapakabulo was former Speaker of Parliament and chairman of the Constituent Assembly. He died in March 2004.
In a letter dated May 13 addressed to the board chairman of UNOC, she did not explicitly state why she was stepping down. Neither did she indicate where she was going.
Wapakabulo wrote: " I am very proud of what we have been able to achieve since i was recruited as the first employee and CEO on 1st August 2016. I am most proud of the hardworking, smart and skilled Ugandans we have employed at UNOC."
Wapakabulo studied at Loughborough University in the United Kingdom, as an electrical and electronics engineer, obtaining a BSc Eng, an MSc and a PhD in the field.
She also holds an Executive MBA from the INSEAD Business School in France.
From 2000 until 2002, Wapakabulo worked as a Leadership Trainee & Community Organizer in Coventry, United Kingdom.
From 2002 until 2006, she worked as a Research Associate at LSC Group Consulting in Lichfield, United Kingdom.
In 2006, she joined Rolls-Royce in Derby, United Kingdom as a Business Process & Information Engineering Specialist, serving in that capacity until 2011. From 2011 until 2014, she served as a Quality Executive and Chief of Quality and Continuous Improvement at Rolls-Royce in the Berlin Area, in Germany.
This article was orignally posted here Source link