[ad_1]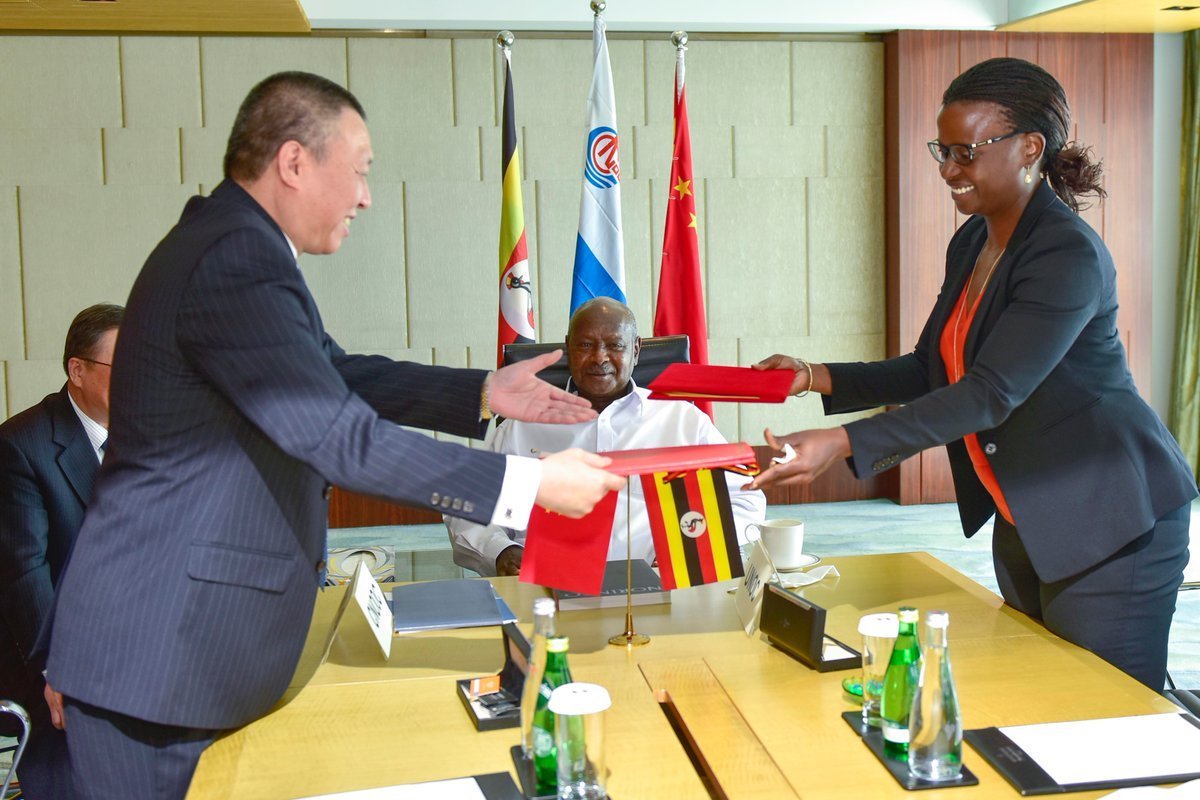 Josephine Wapakabulo, the daughter to the late James Wapakabulo yesterday, resigned as executive director of the Uganda National Oil Company (UNOC.
In a letter dated May 13 addressed to the board chairman of UNOC, she did not explicitly state why she was stepping down. Neither did she indicate where she was going.
"Chairperson, it has been an honour and privilege to work with you, the board, the staff of Unoc, as we set up and established UNOC to handle the state's commercial interests in the oil and gas sector. However, the time has come for me to focus on my family and new opportunities," Wapakabulo's reasoned.
According to the letter, Wapakabulo who was appointed to the position by President Museveni in August 2016, now throws in towel after just above 2 years of arguably 'quiet' reign at the apex of the oil company.
By last night, the board chairman Emmanuel Katongole had not received or accepted her resignation.
However, in a statement on Wednesday, Katongole thanked Wapakabulo for her 'dedicated service to UNOC,' which he claimed 'has delivered significant accomplishments so far'.
Katongole's statement was more of reassurance, rather than concentrate on Wapakabulo's resignation.
"The board would like to assure the public, partners and stakeholders that UNOC has a very strong foundation, systems and capable human resource that will continue to deliver its mandate with excellence. In addition, UNOC has a well structured succession planning strategy that ensures it of continuity of business and growth," a statement dated May 14 from Katongole reads in part.
Katongole also confirmed that the board would meet to review and define way forward post Wapakabulo resignation period.
Although in an interview earlier, following her appointment, Wapakabulo claimed she had a very 'nice' board of directors. Nile Post has been made to understand that the two sides were never in a really good books with each other and the two statements from both parties tell the story even more.
A source within the company intimates that the board and Wapakabulo failed to get along, which explains her two years of suspiciously loud silence, as well as her hasty resignation.
To quote Wapakabulo's resignation, she said she was quitting the lucrative job over personal reasons, which she failed to delve into.
"Well the issue is completely jumbled, it has everything ranging from political in fights, to failing to connect with her bosses," a source speaks to Nile Post on condition of anonymity.
The source also adds that Wapakabulo has been greatly sidelined in her job, leaving her only as a 'portrait photo' in office, while other people take on her role.
On the issue of sidelining, it should be noted that Wapakabulo who heads the the statutory body mandated to manage the country's commercial interests in the nascent oil sector, including marketing of the country's share of petroleum received in kind, and to develop expertise in the oil and gas industry, has only once been on the team negotiating oil deals with Tanzania, with Museveni choosing the line minister and other officials in energy ministry to make part of the entourage on most times.
"Even when it is conference on travel, the minister has been taking a different entourage from the ministry and within UNOC, leaving out Wapakabulo who should be leading the delation in any case," the source claims.
Indeed, during the 9th East African Petroleum conference and Exhibition in Mombasa. Uganda sent a delegation headed by Minister Irene Muloni.
Other representatives included; the Minister of State for Minerals, Hon Peter Lokeris, Permanent Secretary of Energy ministry, Robert Kasande and the Director of the Directorate of Petroleum-Ministry of Energy and Mineral, Honey Malinga as well as some officials from UNOC without Wapakabulo.
A few days earlier, when UNOC organised a workshop for MPs, the line minister Muloni and a few board members were present, and Wapakabulo again absent. The communications team went ahead to share a group picture on their official social media pages with a glaring absence of their CEO in the picture.
The same social media handles have had a complete blackout of the CEO, only featuring her once in a blue moon, worse still, while quoting other media, a clear explanation that Wapakabulo was the rejected stone.
Notwithstanding, Wapakabulo has recently claimed that the line minister Irene Muloni, is her mentor, but sources within the ministry tell Nile Post that the two are not really on mentor to mentored relationship, with Muloni inclined more to former Permanent Secretary, Kalisa Kabagambe. Thus, overlooking Wapakabulo.
"Wapakabulo had a very powerful position on paper, but it was wind, nothing in it. The former PS (Kalisa) is in any case more powerful in all aspects, despite being outside," another source tells Nile Post.
Nile Post has been made to understand that Wapakabulo, who is purely from an ICT background, initially wanted to quit the job as early as March last year.
"She wanted to quit and join the CCTV installation project in the country, mostly in the procurement department," the source maintains.
Indeed, Wapakabulo was in line to handle the CCTV project following the exit of Police ICT director, Ngabirano. Nile Post can not independently verify the claim.
However, when contacted, Wapakabulo ruled out any suspicions for her hasty resignation; 'All is well,' she said.
This article was orignally posted here Source link