[ad_1]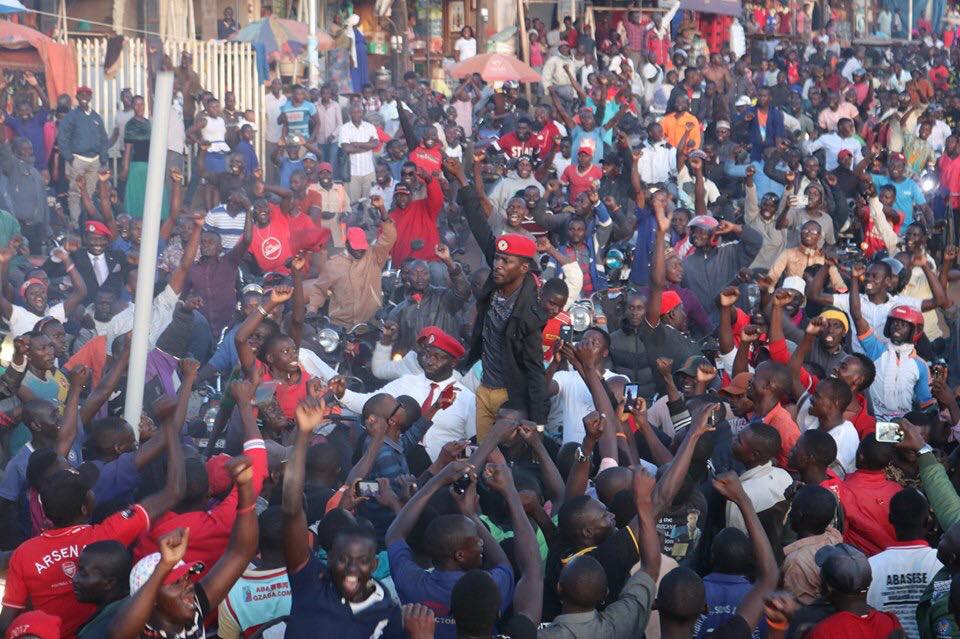 Recently former Vice President Prof. Gilbert Bukenya described the some DP Bloc officials as selfish, malicious and jam-packed with multitudes hate and opportunism something that forced him to even wonder whether there is anyone who might have bewitched Uganda's opposition.
A few days from this statement, seasoned politician Dr. Kiiza Besigye together with other people's Government officials amalgamated hands and decided to sign an alliance with Uganda's fastest raising pressure group (People Power Movement) lead by singing Member of Parliament Hon. Kyagulanyi Robert Ssentamu alias Bobi Wine.
However this treaty has not yet gone well with several people power officials especially those eyeing some political posts (Meal Card seekers as alleged by Democratic Party President Norbert Mao).
According to our confidants at the Kasangati based political group, its said that since the signing of this pact different people power officials have ceased being relevant and Bobi Wine has started sneaking into different projects without informing some officials who claim he started with the struggle.
Due to the coming of Besigye, (though has been done yet by the joint force), dozens of people power are have already started getting bad feelings and seeing the space in the political arena narrowing since the people's government is not coming with only Besigye but several officials eyeing or holding the very positions people power boys are targeting.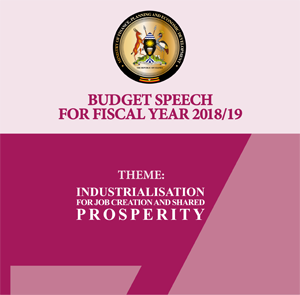 Taking an example of Lord Mayor Elias Lukwago, Moses Kasibante, Muhammad Nsereko, Ibrahim Kasozi, Michael Kabaziguruka Ssemujju Nganda among others all these are strong figures holding positions that are being jealously eyed by Bobi Wine's boys who might not even go through if subjected to primaries ahead of General elections.
"We are really not supposed to reveal our secrets but for God's sake we are under pressure and I don't know what to do next. Besigye's coming only works for Bobi Wine but not us focusing on lower seats. Besigye has strong and Wealth MPs and councilors who can't allow us the young people to enter parliament. Making matters worse when we told Bobi Wine on how we might lose in this, he only told us to stop being selfish and short sighted but my brother you know very well how politics work, unless one is holding an office but survivals is really hard especially many of us still in the informal sector. Being in People Power was an advantage for us to also get where to eat from but once Besigye comes, even if he doesn't become the joint opposition candidate, his people still have a lot of authority and influence to overpower us young boys in People power." Lamented one of leaders who begged to remain anonymous as he revealed how some people might end up seeking traditional intervention as the future continues getting uncertain.
In consideration of the Pact signed by the two leader (Besigye and Bobi Wine), it indicated that the two groups agreed to mobilise the society, energy, resources to end Museveni 33-year rule ahead of the looming 2021 general elections.
"To this end, we call upon all our supporters, members and leaders to focus our energy and resources towards quickly ending the 33-year NRM/M7 Junta and building a free and democratic society. We not attack each other or create disharmony amongst the forces of change. Our words and actions towards each other should always reflect the spirit of comradeship." reads the statement.
This statement also highlights that, "We acknowledge that the forces of change are stronger when we all work together and speak with the same voice as we confront the common enemy. To this end, we agreed to engage with all other forces of change, with the view of agreeing on what we can do together to hasten the struggle,"
Mode of election;
Assuming all this remained the same, the two agreed and fronted one joint opposition candidate, What would be mode of election In Primaries in the lower seats?
This is one of other issues giving different officials sleepless nights resulting into the birth of mixed reactions. According to Nakawa Division Mayor Ronald Balimwezo Nsubuga, its unless the different forces come together, NRM is likely to utilize the disorganization in the two factions to win majority seats in Parliament and other leadership levels.
"As the opposition, we need to bring our House to order. There is no way the opposition will expect to carry home triumph after fronting about 8 candidates on the same seat yet the ruling party is bringing only one candidate on each seat. Intrigue, nepotism and feelings need to be set aside, flags should only be given to only the strongest candidate if we are increase our numbers on different levels." Balimwezo said while appearing on CBS FM last week.
In the same spirit, the People's government spokesperson Betty Nambooze has repeatedly said that its wise for all political players to jointly select strong candidates that can give tight competition to the ruling party regardless of the their affiliation.  
"It doesn't matter whether you support Bobi Wine or Besigye but what is important needs to be someone's personality political capital. We need to choose the strongest candidate amongst all since our mission is not to just have a flag bearer but winning an elections at all levels." Nambooze said while exchanging ideas with former presidential candidate Dr. Abed Bwanika who had suggested that candidates should be selected on a regional criteria whereby DP takes over Buganda, FDC takes over Eastern, UPC takes over the North and General Mugisha Muntu's Alliance for National Transformation takes over Western Uganda.
With the existence of such confusion, besides Bobi Wine and few other leaders already in Parliament, no one in People Power is aware of how the game shall end since if Nambooze's idea is given priority, then Majority of the people power aspiring boys will have leave bear headed since Besigye has more popular and practically exposed officials in that the likes of pro Bobi Wine boys AShaburg Kato, Eddy Mutwe, Jose Chameleon, Mike Mabike, Eddy Yaawe, Nyanzi Fred all can't easily can oust their opponents thus resulting the boiling pressure plotting to block Besigye and his clue from holding stronger ties the Carolina singer.
………………………………To Be Continued …………………………………………………


[ad_2]

This article was orginally posted on Source link