[ad_1]

On 7th February, 2017, Minister for Kampala Capital City Authority, Betti Olive Namisango Kamya issued a directive through Council, giving vendors in the Park Yard a maximum of thirty days to vacate the place or face eviction.
Before the thirty days ultimatum could elapse however, demolitions of stalls and buildings had already started. The process was infested with violence and chaos as vendors lost property worth millions of shillings.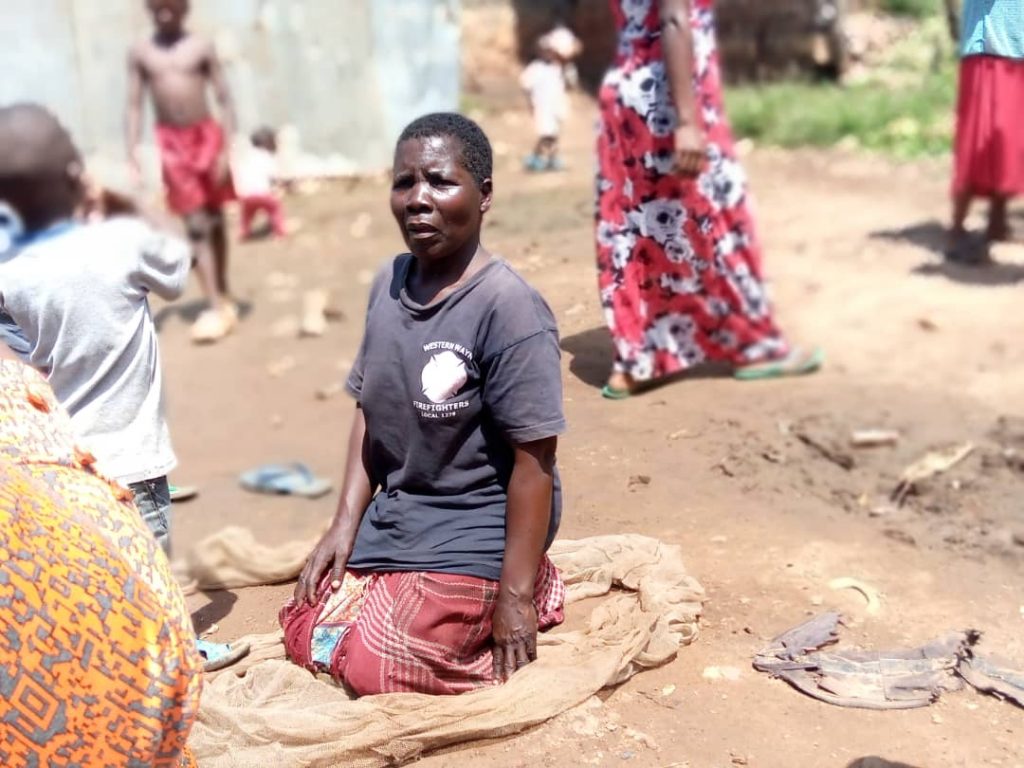 One of the many vendors that lost their sources of income is Nalwogga Bennah, now a resident in Nsooba, Kyebando Zone in Kawempe division.
When you reach at Bennah's residence, you can't help but shade a tear due to the conditions of living.
One could wonder how she survives with her family of 23 people in a small dilapidated structure they have for a house. The only thing she thanks God for is that the plot where the structure stands is hers.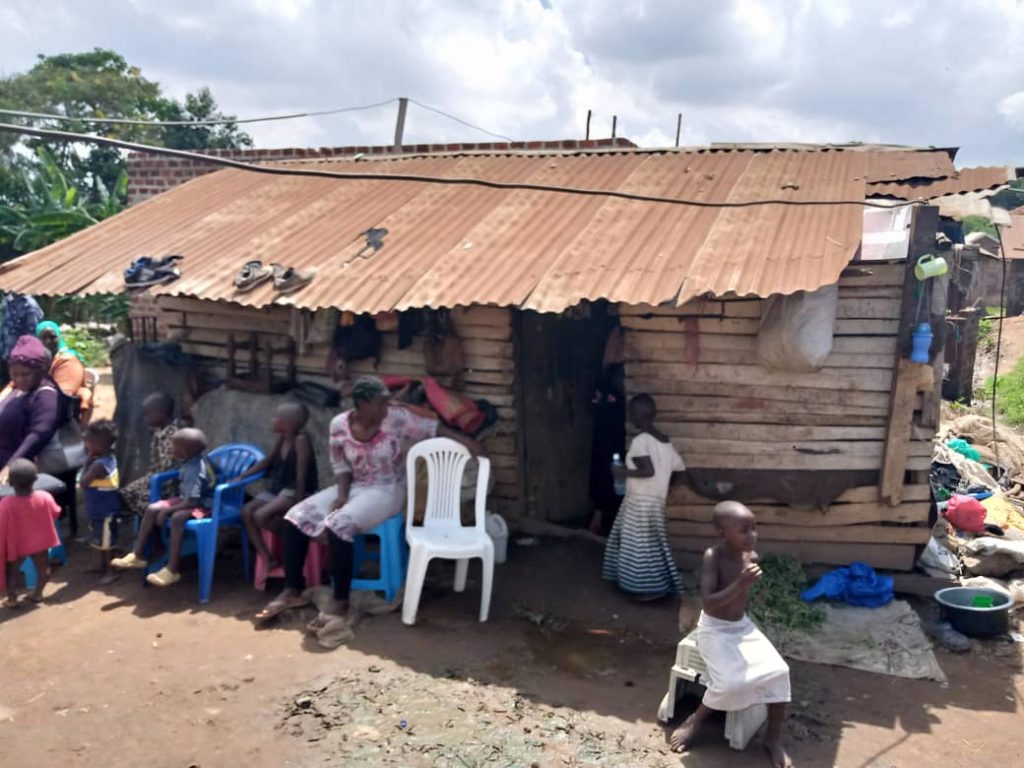 She told Nile Post that she's currently living a life of no hope because getting what to eat is also a huge challenge.
"I must say we are living a life of no hope and even what to eat is a problem given my limited earning. I am always toiling to provide the basic needs and my children have no one to look after them apart from me." – She said in part.
Bennah has a total of 23 people that she takes care of. This number includes 16 children of school going age but none of them is currently enrolled in school.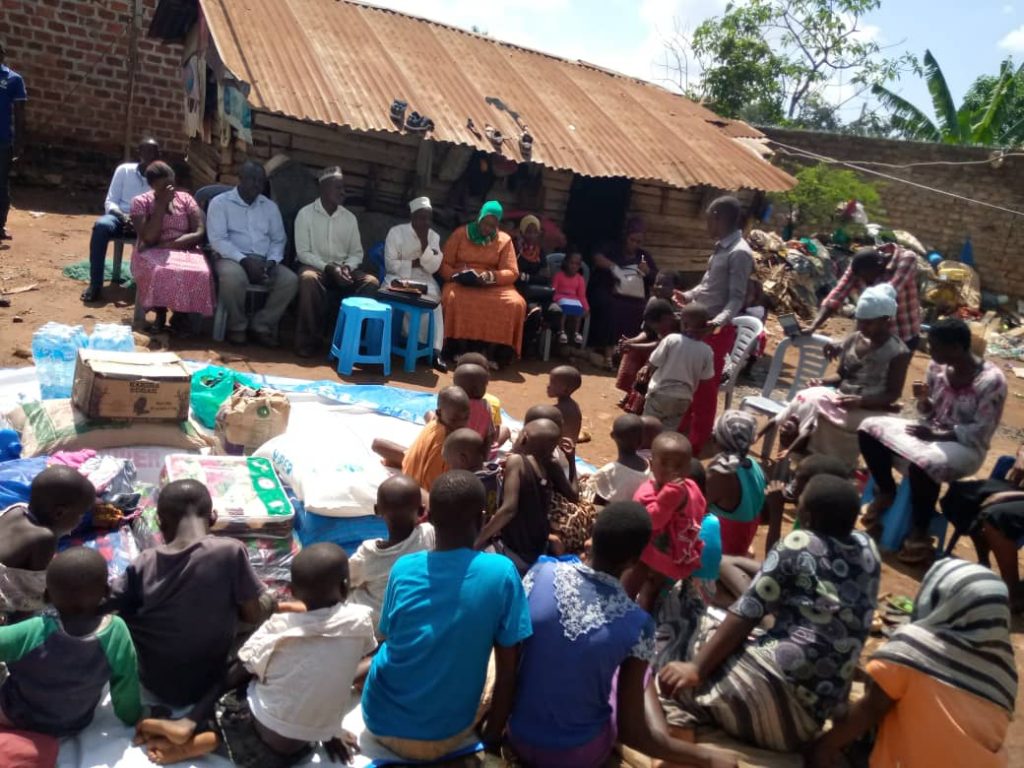 She says that when she was pushed out of business, she tried working again but her mother fell sick and passed on within that period, leaving behind a number of children to look after.
"I had to stop working when my mother died because there was no one who could take care of the children. I hustled with my sister who also unfortunately passed on and left five children under my protection which brought the number to sixteen," Bennah told Nile Post.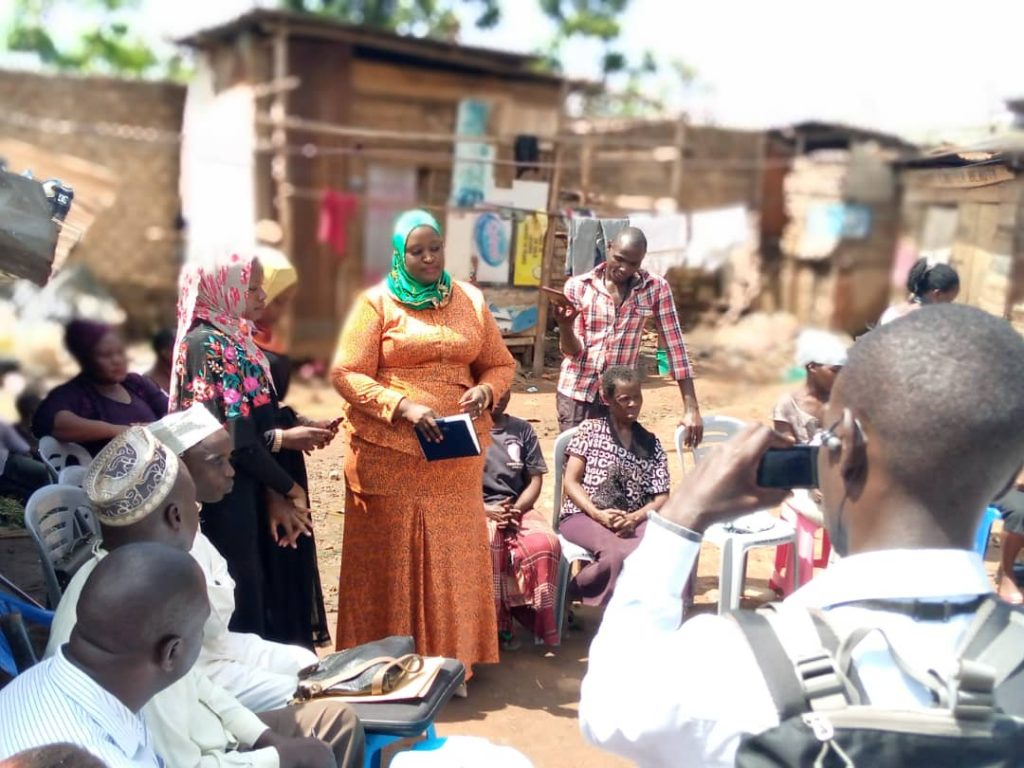 Just when you thought that it can't get any worse for her, Bennah revealed that two of the children contracted HIV at birth yet they've not yet started medication and another one has an eye infection.
" Two of the sixteen children have HIV yet they have not yet started medication and another one has an eyes infection. I went to Mulago and I was told to get him glasses yet I don't even have that money."
She added, " I'm worried about leaving the world with my children in such a situation. They have no one who can look after them except me."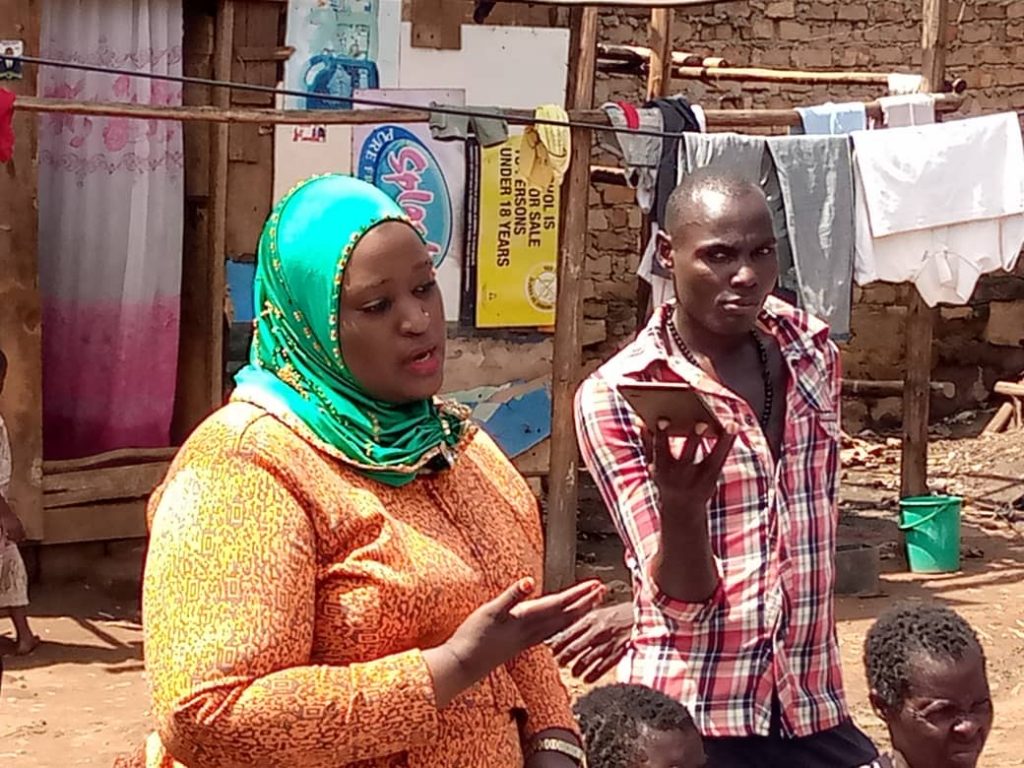 When all was lost, she decided to get a loan of UGX 400,000 to start selling charcoal and unfortunately, the money was also stolen on the phone just when her loan application had been granted. She currently survives on collecting plastic bottles around Kyebando. She sells the bottles with a kilogram going for UGX 400.
"I collect water bottles but the money I get is little. A kilogram is bought at UGX 400 which can't even buy us what to eat. Some times we are forced to take water for lunch and supper," she told this website.
Luckily for Bennah however, youth from Amka Foundation and Hajjat Kuruthum Muzaata, wife to Sheikh Muzaata together with the Muslim Women Foundation have reached out to her with basic needs. They have also promised to take on at least two of the children back to school and called upon whoever that can reach out with anything to support the family.
Speaking at the handover, Hajjat Kuruthum Muzaata said that she felt touched by Bennah's situation and tried to gather resources to make sure that the family gets help. She pledged to take two children back to school on top of constructing a house for them.
"When we saw this we suspended all programs and decided to visit this family first. We planned to build for them a house, thanks to Amka Foundation, Jamie Kiggundu and Hajji Sebuffu. We shall also take the one with eye infection for surgery and the sick ones will start on ARVs. They will grow and be helpful to the country."
The Chairman of the area, Sebambulippe Joseph Bbosa also commended the act and asked politicians to do the same instead of taking advantage of the people during the campaigning period and abandon them after elections.
"It's a challenge to the politicians who make empty promises during campaigns. We the LC1s don't get salary despite government's promises. I trust that these items will help and other people will see from this to also come out and help."
This article was orignally posted here Source link