The Danish Government together sith TradeMark East Africa (TMEA) has committed USD 9 million (Shs 33bn) in support cross-border trade between Uganda and South Sudan.
The funding will support targeted interventions  including: improved trading standards; enhanced trade processes  and an improved trade regulatory environment that are expected to unlock economic potential.
The program which is jointly implemented through Uganda Programme for Sustainable and Inclusive Development of the Economy (UPSIDE) and TMEA will be characterized by interventions at the Elegu Border Post project aimed at improving markets to facilitate increased trade.
It has been designed to respond to various constraints faced by Uganda including lack of infrastructure, non, tariff barriers to trade, limited export capability, exclusion of women and small businesses and uncoordinated support to cross border trade.
At an event held Thursday morning at the Elegu border post, the agreement for the support was signed between government of Uganda, the Danish Ambassador and Trade Mark East Africa.
Speaking at the event, Uganda's Minister of Trade, Amelia Kyambadde thanked the government of Denmark for the support.
"We thank the Danish Government for supporting trade facilitation in Uganda including the Uganda National Electronic Single Window and support to cross border trade," Minister Kyambadde said.
"This support comes at the right time as my Ministry developed a National Export Development Strategy that seeks to increase the value of Uganda's exports of the specified products and services to the targeted markets over the next five years," she added.
The Head of Mission of the Danish embassy in Uganda, Majbrit Holm Jakobsen said:  "Denmark is passionate about promoting private sector development in Uganda".
The Ambassador said traders would get capacity building and help to formalize their businesses.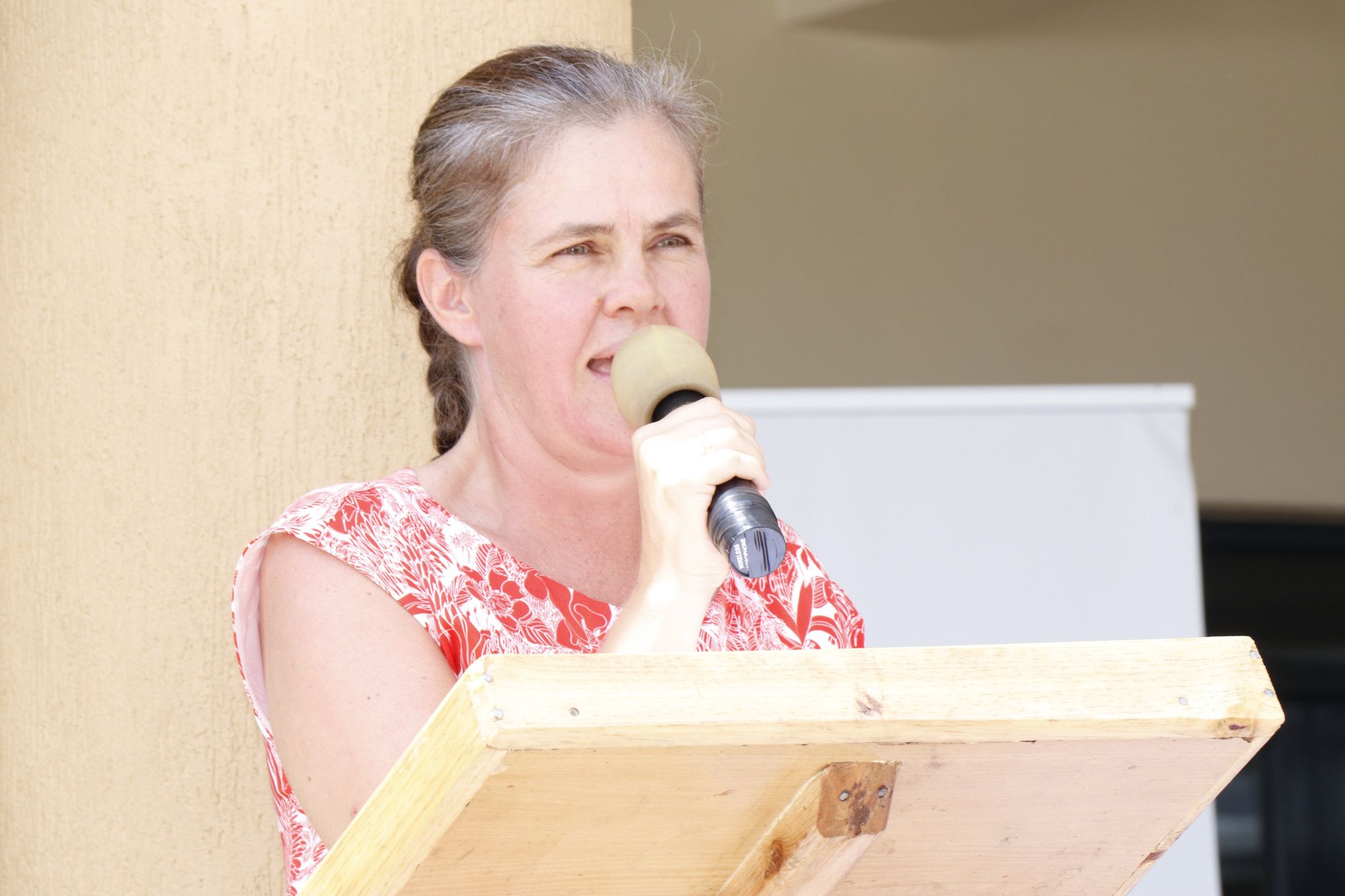 On her part, the Uganda Revenue Authority (URA) Commissioner General, Doris Akol said that the  Elegu – Nimule border post is very key in facilitating trade.
She said the support offered by Denmark will improve the trade environment, increase efficiency, transparency and predictability of trade processes – through the implementation of the Electronic Single Window.
"Sharing of office space between Uganda and South Sudan has simplified the clearing process and made our work faster," Akol said.

She revealed that URA  is in the process of installing X-ray scanners at the border post to manage sophisticated, commercial fraud, terrorism and smuggling.
"The scanners are doing a good job already in Busia and Malaba. This same will happen at Elegu".
Richard Kamajugo, the Senior Director for Trade Environment at TradeMark East Africa noted that Denmark has significantly supported various TMEA projects in Uganda including the Uganda Electronic Single Window, construction and operationalization of OSBPs at Busia, Mutukula, Mirama Hills and Elegu; Upgrading of URA customs manual systems.
South Sudan is the 2nd biggest Uganda Exports destination and most of these commodities pass through the Elegu – Nimule border post.
The biggest importer of Ugandan products/goods in 2017/18 were Kenya, South Sudan, Rwanda and DRC accounting for USD 628.4m, USD 311.3m, USD 197.4m and USD 196.8m respectively.
According to the trade sector reports, informal cross-border export earnings in 2017/18 were about USD 595.5m, representing 17% of UG exports. Informal cross-border traders including those at the Elegu – Nimule border post mainly sold beans, maize, sugar, other grains, bananas, and fish among others.
Moses Sabiiti, the Country Director for TradeMark East Africa said: "Cross border environment is an incubation center where we have seen traders grow from informal to formal to very big manufacturers. 70 percent of the informal Cross Border traders are women".

He said the border post at Elegu is unique because it offers great opportunities for traders mainly refugees.