[ad_1]

Patrick Kasaija also known as Pato, the key suspect in the kidnap and subsequent murder of Susan Magara was on Wednesday evening extradited from South Africa where he has been hiding, to Uganda.
Police spokesperson, Fred Enanga confirmed the development saying the suspect is currently detained at the Special Investigations Division in Kireka awaiting interrogation.
"It's true Patrick Kasaija alias Pato, arrived this afternoon upon being extradited from South Africa and has been granted access to his lawyer,"Enanga said.
"Arrangements to interview him and also investigate his defence in the alleged murder of Susan Magara are in place. Immediately after the case file will be forwarded to the office of the DPP for perusal and probable sanctioning."
Magara, 28, who was working as the administrator for the family businesses as well as a cashier for Bwendo Dairy Farm in Hoima was kidnapped in Mengo as she left work to drive home in Lungujja on February 7, 2019.
She was held captive for three weeks, before being killed and the killers dumped her body in Kitiko Village between Kajjansi and Kigo along the Entebbe Express highway despite being given the shs700 million ransom that they had asked for from the family.
Her killers first cut off two of her fingers as they pushed the family to pay ransom money.
After arresting some suspects, police named Kasaija, Byensi Yakoub and Zahra as the other missing suspects in the kidnap and subsequent murder of Magara.
Investigators insisted that Kasaija, also known as Pato, a Ugandan Citizen commonly known for cruising around in posh motor vehicles with personalised number plates named 'Pato' had left the country carrying the ransom money paid by the family of the late Susan Magara after her murder.
Security said Pato had travelled to South Africa on February 25, 2018, a day after the ransom worth Sh700 million was paid to the kidnappers.
President Museveni in March last year said he had called his South African counterpart, Cyril Ramaphosa in regards Pato's extradition.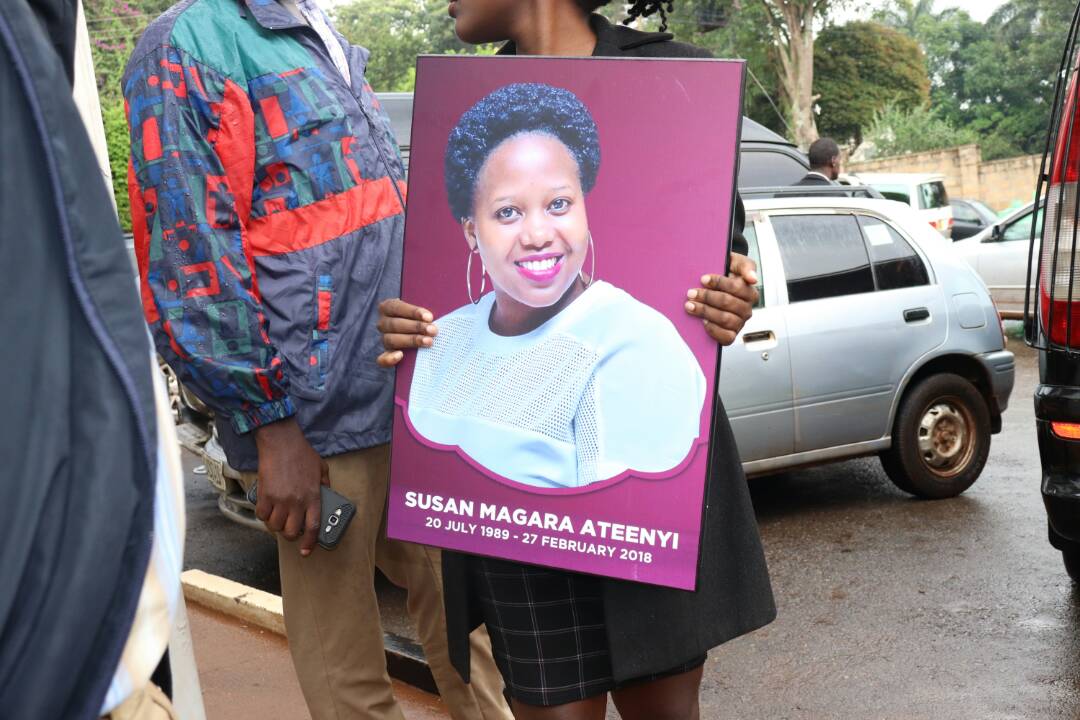 "I picked a telephone and rang President Rmaphosa myself and action was taken,"Museveni told journalists at Entebbe.
According the South African police Service, the Ugandan Ministry of Justice through Interpol requested to have Pato who was believed to be in Johannesburg area, Gauteng arrested and extradited.
"On March 17, 2018 the fugitive, Patrick Kasaija was arrested by members of the Interpol, Crime Intelligence and the National Investigation Unit at his residential address in Midrand," South African police said in a statement.
South African police said Kasaija appeared in the Randburg Magistrates court which granted an extradition order.
Later that month, a team of two detectives sent to South Africa to repatriate Pato returned home empty handed.
The two detectives led by the Kampala Metropolitan Criminal Investigations Commander, Johnson Olal and Senior Superintendent of Police (SSP) Mark Odong had already been cleared by the South African government to apprehend Pato but were stopped following a court injunction maintaining the status quo.
Through is lawyers, Pato had secured a court injunction blocking his repatriation prompting the office of the Director of Public Prosecutions(DPP) to send a team of lawyers to present a case for Agaba's repatriation.
But after a long and winding process, Uganda was cleared to extradite the suspect back home to face murder and kidnap charges.
In their statement, the South African police said the extradition was as a result of the collaboration between the two countries.
"This extradition should be a message to all criminals that they cannot commit crimes elsewhere in the world and use South Africa as a hiding place," they said in a statement.
This article was orignally posted here Source link