[ad_1]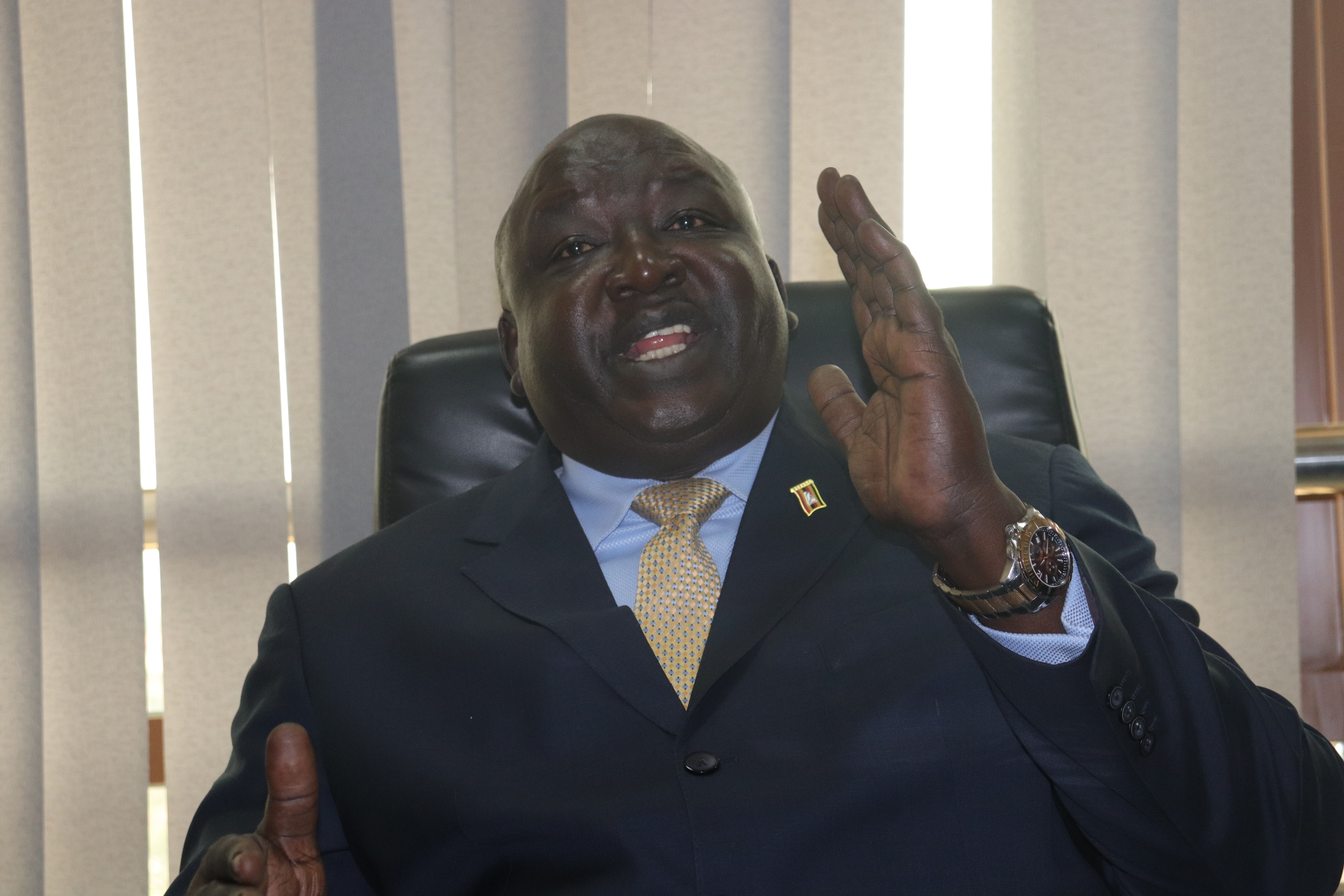 The State Minister for Foreign Affairs, Henry Okello Oryem has taken a swipe at Ugandans for always demanding for better services yet they don't want to pay taxes.
Responding to a question in regards to provision of free university education to students from a journalist, Oryem said it is a bad culture for Ugandans to always blame government for failure to provide better services yet
"If you pay the right taxes you will get all the best services that you want. Like in Germany you get the best medical services that, if you get an accident, a helicopter will pick you from there. You get the best roads in Germany, best trains but they pay over 50% of their earnings in taxes to get the first class services,"Oryem said on Thursday at the National Council for Higher Education offices in Ntinda.
He noted that on the contrary, Ugandans don't want to pay taxes and are always opposing efforts by government to widen the tax base.
Oryem cited the recently introduced Over the Top Tax(OTT) in which each internet user is charged shs200 per day as tax saying it was opposed by most Ugandans.
The minister said it is not fair to keep on demanding for better services yet Ugandans don't want to pay taxes that would contribute to the provision of quality amenities.
"Recently government introduced a small amount of money as OTT but everybody went in arms about a small penny.Everybody is complaining and the moment you introduce a small tax, the entire country is in arms and runS to demonstrate. Where do you want government to get money from,"Oryem wondered.
"Ugandans should get away from the culture of blaming everything on government. If you want better services, someone has to pay for them through taxes. The better schools, hospitals and roads all come because of the taxes you pay."
Oryem insisted Uganda is a tax run economy noting the main source of services provided by government to people is taxes.
The comments by the Foreign Affairs Minister come at a time when parliament is set spend over Shs 190 million to buy data bundles and Over the Top Tax (OTT Tax) annually for all legislators.
According to a letter accessed by this website, Parliament will pay Shs 30,000 for monthly 5GB of data and monthly OTT of Shs 6,000 for each of the 458 Members of Parliament which is UGX 197.8 million in total annually.
OTT is only shs 200 per day or 6,000 monthly.
On average MPs earn Shs 25 million per month in salary and other allowances.
Therefore OTT of Shs 6,000 would constitute 0.024% of their monthly pay.
This article was orignally posted here Source link