[ad_1]

You might recall that this week there has been a storm of controversy regarding the recent Miss Curvy pageant, after a businessman came out to claim the organizers had failed to pay for the car (jeep Cherokee) that was awarded as 'grand prize' to pageant winner Belinda Nansaasi, and
therefore he had repossessed the car. The said businessman (one Yunus Kamazi) even threatened to sue the pageant organisers, saying they had cunningly acquired the car from his bond well knowing that they wouldn't afford to pay it, but rather only wanted to use it dishonestly in marketing their event.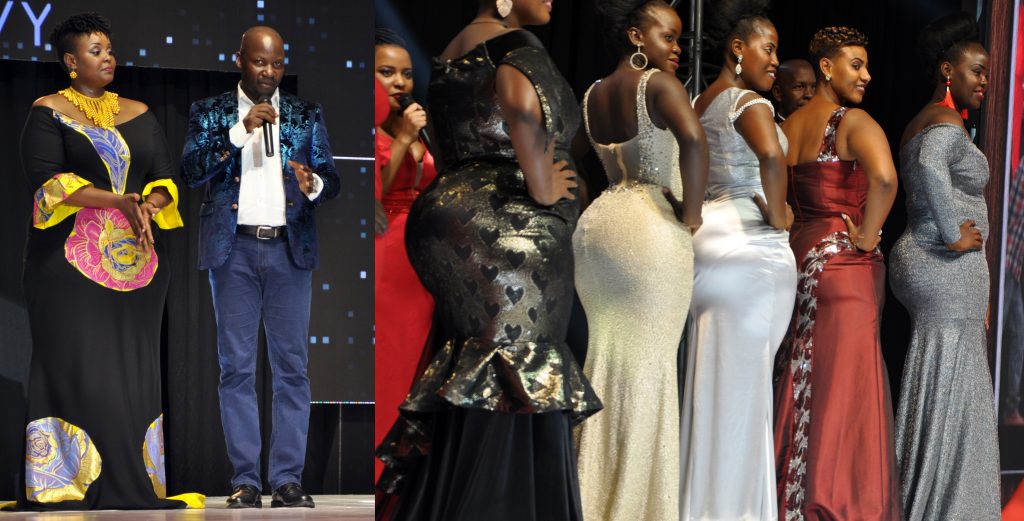 Speaking exclusively to Matooke Republic in the wake of that controversy, State Minister for Tourism, Hon. Godfrey Kiwanda, has come out to clarify that he has nothing to do with the failure of the pageant organiser to pay for the car awarded as grand prize to the contest winner. Hon.Kiwanda has been widely scorned and ridiculed by the public (especially on social media) alongside Miss Curvy CEO Anne Mungoma since the said businessman came out pinning the Miss Curvy organisers.
"I have nothing to do with the Miss Curvy failure to pay for the winner's prize car, if at all those claims are true," Kiwanda has told Matooke Republic. "I was not the organiser of the event, I was just a patron like I am for amny other events I don't organise but support in my capacity as Tourism Minister–such as the Rolex Festival and several other events that attract tourists."
"Those who think I should have paid for the car are mistaken, the ministry supports so many events in this country but doesn't have the money to inject into all them, so we help provide moral support and guidance," Kiwanda added.
The tourism state minister, however, expressed sympathy with the organisers of the Miss Curvy event, and said he can understand if they got some financial challenges that made them unable to meet all their costs.
"I think the organisers had counted so much on having a big crowd in attendance, which didn't materialize, so they must have made some losses and got into trouble clearing for everything," Hon. Kiwanda says. " I understand it, because it was the first time they were organising the event. I sympathize with the CEO Anne Mungoma. But I also know it's a learning curve, and I'm sure next time around they will do better and even have bigger numbers attending the event."
Comments
comments


[ad_2]

Source link