[ad_1]

Women Activists from Uganda Women's Movement and Uganda Women's Network (UWONET) have called for the immediate resignation of Deputy Solicitor General, Christopher Gashabirike who is accused of sexually harassing his junior, Samantha Mwesigye, a senior state attorney at the Ministry of Justice for over a decade.
The women activists staged a demonstration at Chapter Four offices in Kampala, Monday morning to call out Deputy Solicitor General Christopher Gashabirike to step down pending the completion of the investigations.
They commended Samantha for the courage to speak up against sexual harassment in employment noting that this will encourage more women and girls to reclaim their voices and demand safer workplaces.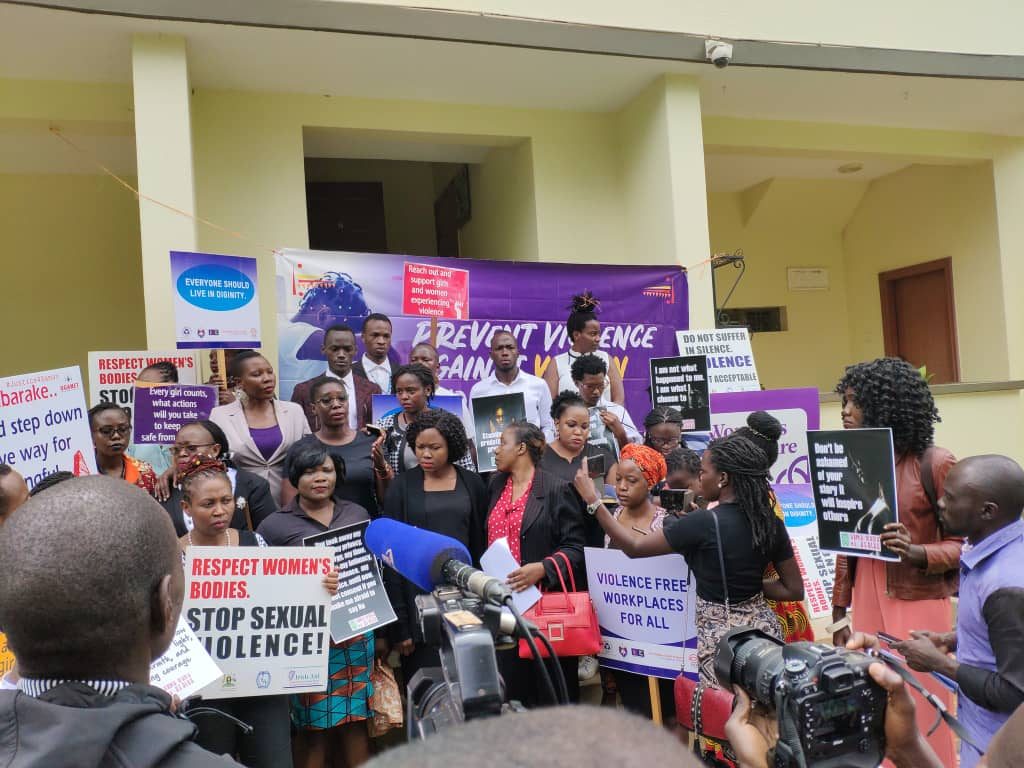 While addressing media at the Chapter Four offices, UWONET Research Policy Advocacy Officer, Rachael Wanyana expressed concern with the manner in which Samantha's case has been handled saying that this highlights shortfalls in protecting victims of sexual harassment.
" Laws on sexual harassment in Uganda are not effectively implemented thereby creating a culture of impunity since perpetrators are rarely held to account. As a result, female employees prefer to remain silent and are forced to work in hostile and humiliating environments consequently impacting on their work productivity and undermining their psychological and physical well being," she said.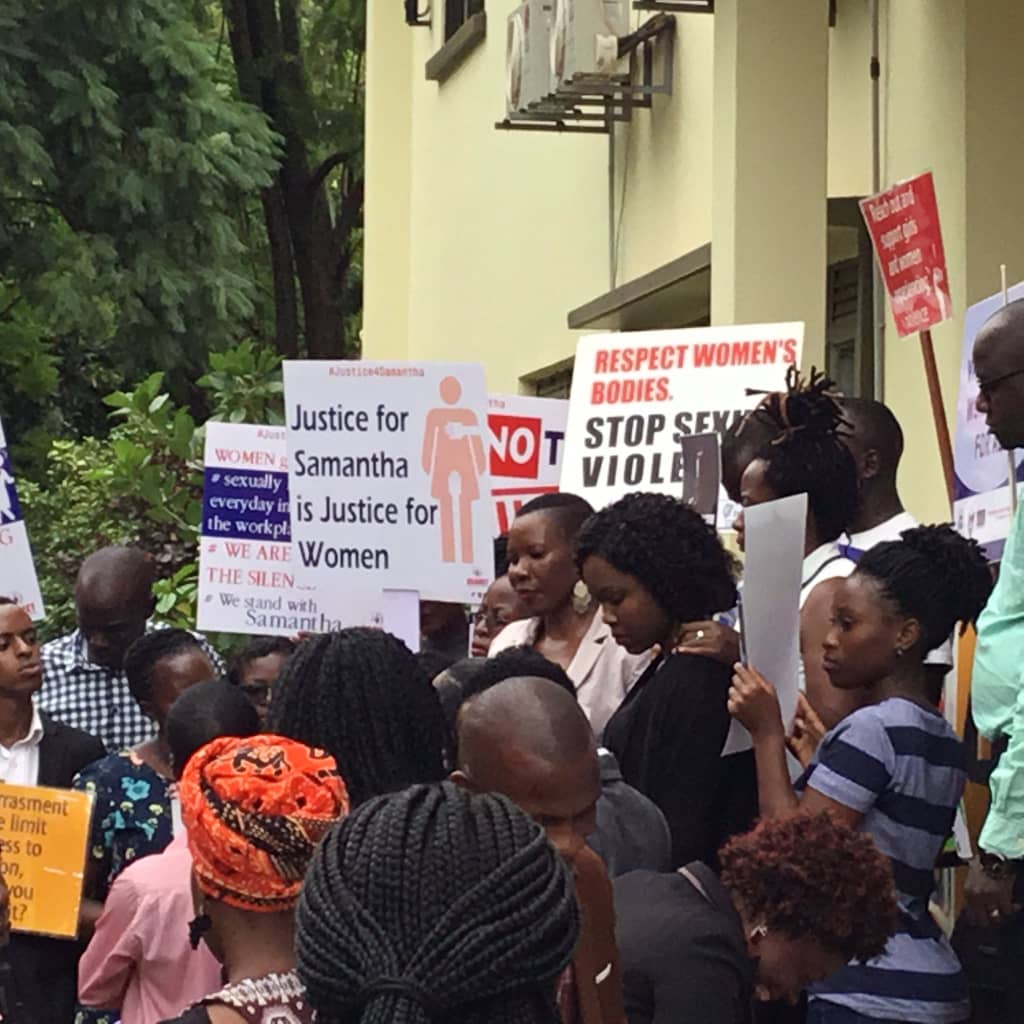 She added that despite Samantha making several informal and formal complaints and reports to the Solicitor General, Attorney General and his Deputy, IGG and the Prime Minister, she received little to no semblance of justice.
The Executive Director for the Center Of Constitutional Governance, Sarah Bireete called upon the. Ministry of Justice to put in place a zero tolerance policy on Sexual Harassment in any work place.
She added that the Ministry must ensure timeliness, description and a right to privacy of the complainant to make sure that the complainant of such cases is protected from victimization and cyber attacks.
While appearing on NBS Television earlier this month, Samantha Mwesigye said that she was sexually harassed by her senior, Deputy Solicitor General Christopher Gashabirike for over a decade while serving at the Ministry of Health as the senior state attorney. She said that she lodged a complaint in December 2018 at the Ministry of Justice but she wasn't helped until when she informally wrote to the Prime Minister Ruhakana Rugunda through a WhatsApp message.
The Solicitor General, Francis Atoke made a statement last week saying that the Ministry of Justice is making every effort to address the allegations.
Earlier today, he called out the accused, Christopher Gashabirike to break the silence and file in his defence.
In an interview over the weekend, Gashabirike said, "There is a committee of the justice ministry handling the allegations. I have to respect that."
This article was orignally posted here Source link