[ad_1]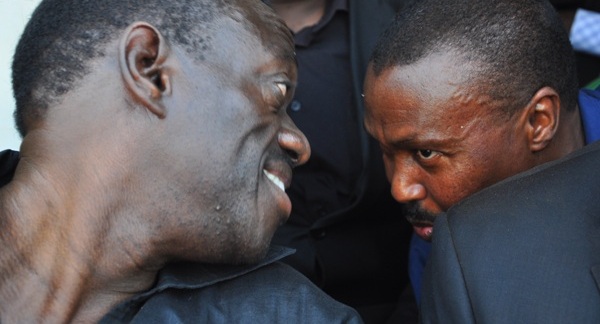 Former Forum for Democratic Change president Dr Kizza Besigye welcomed his former ally and party president, Gen. Mugisha Muntu in the arena of struggle and noted that he is ready to work and collaborate with him as they continue to pursue a transition in Ugandan politics.
According to a letter from the People's Government that has been accessed by the Nile Post, Besigye congratulated Mugisha Muntu upon the successful registration of his new political party – Alliance for National Transformation (ANT) before wishing him a successful launch that is due tomorrow.
" This is also to convey to you our best wishes for a successful launch of the party into the arena of struggle that you, no doubt, are familiar with,"
"As comrades in the struggle, we shall always be available to collaborate in the pursuit of that transition," Beside said in a letter.
He noted that the ANT is being launched at a time when the repression of human rights (especially civic and political rights) in Uganda is assuming unprecedented levels.
Besigye says that it is important for all opposition leaders to do whatever they can from whichever political party to urgently cause and consolidate a democratic transition that the country deserves.
In September last year, Gen. Mugisha Muntu left the Forum for Democratic Change (FDC), party he helped to found in 2004 saying that he had failed to reconcile the party's ideology with his own.
He said that he could not keep up with Dr Kizza Besigye who he said that undermined his (Muntu) presidency.
Mugisha Muntu will tomorrow, Wednesday 22nd, July officially launch his new party – Alliance for National Transformation (ANT).
This article was orignally posted here Source link