[ad_1]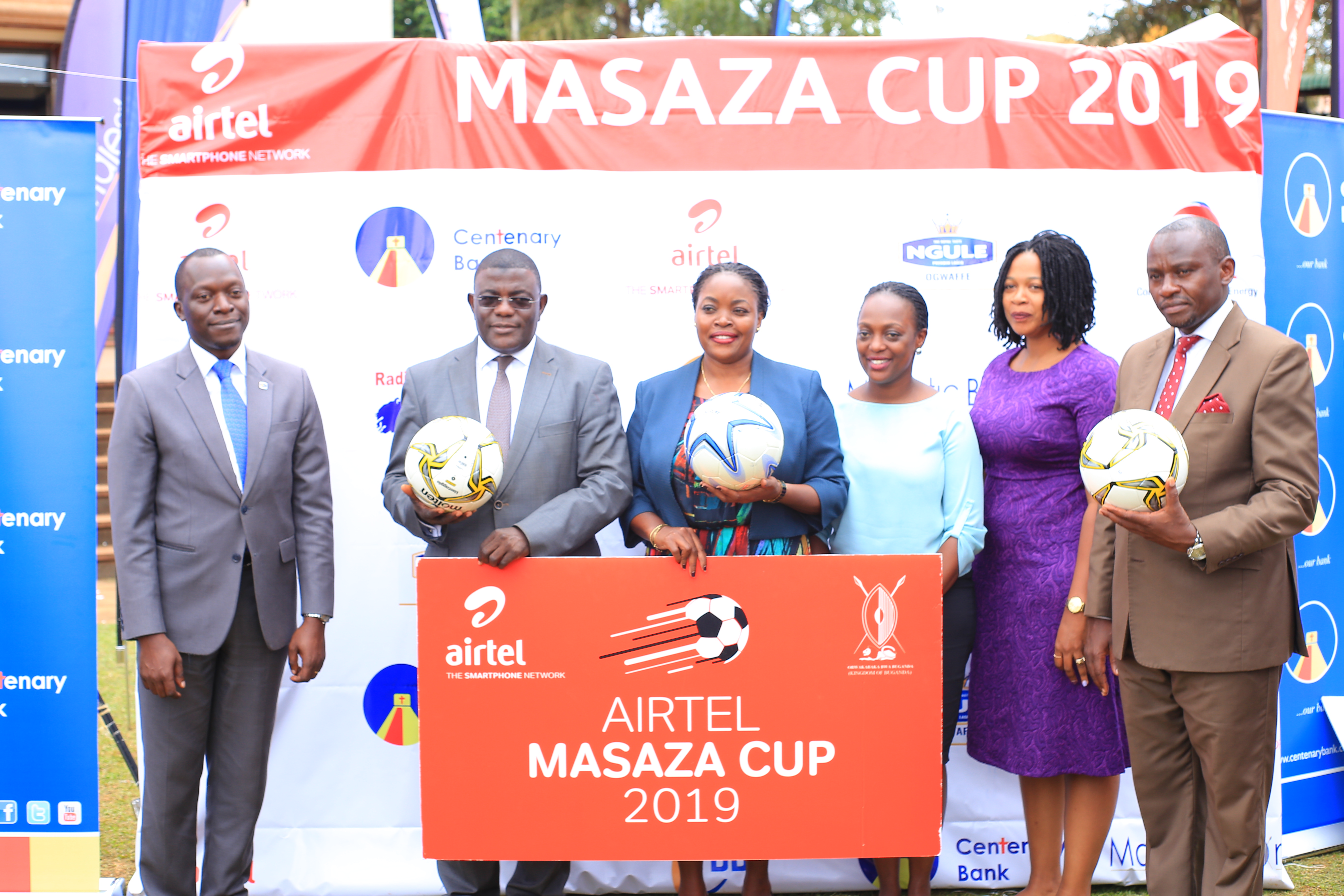 BY FRANK SEMATA
The highly competitive Buganda kingdom football tournament 'Masaza cup' has been officially launched, the opening game is set for 1st June with two times champions Ssingo taking on Ssese. The Kabaka of Buganda Ronald Muwenda Mutebi will grace the event.
Eighteen counties will compete in this tourney and have been divided under four groups with each named after the magnificent buildings of the kingdom namely Bulange, Masengere, Muganzirwazza and Butikiro.
This year's tournament is aimed at creating awareness towards spread of the HIV virus and each team will be required to put out material that promotes the cause. Each team will receive three balls, home and away jerseys, and 5 million which will advance at different stages of the competition.
The minister for sports, youth and recreation in Buganda Qwek Henry Ssekabembe said, "This tournament has for over the past years been one of the most respected. There is a four year plan with nine pillars that will not only bring out the beauty of the game but reflecting the kingdom's core values." Fans should maintain discipline through obeying traffic rules and proper road usage since it has caused a lot of deaths and injuries, Ssekabembe added.
He also noted that each county will not be allowed to host the kabaka if they do not have a play ground of their own and proper accountability is urged for all county heads through each money received mostly on gate collection.
While launching the tournament, the 2nd deputy Katikkiro (Premier) and minister of education in the Buganda government Owek. Twaha Kawaase called upon every individual to get involved in promoting the game of football in Uganda and Buganda at large. "Lets keep this tournament at the top, lets keep away from all forms of football mal practice and all other forms of misbehavior since it kills the game." He added that the east and southern African states called upon representatives from Buganda to lecture them through how sports can be used as a mean of fighting killer diseases.
Telecommunications giants Airtel Uganda are the platinum sponsors for this tournament and for three years, they have invested over a billion shillings with each year making a contribution of shs.400 million. Remmy Kisakye the Airtel Uganda brands and communications manager said "we are proud to see that the football talent grows from level to level and we are privileged to be pioneer sponsors of football in Uganda, most of the players that enabled us qualify for the first and second AFCON are products of both masaza cup and Airtel rising stars."
Centenary bank which has invested over 250 million for the past five years has injected in 90 millions for this year, Total oils 37 millions and Ngule beverages 51 million among others.
Groups are as follows
BULANGE
Buwekula, Kyadondo, Busiro, Buluuli
MASENGERE
Ssingo, Bugerere, Buvuma, Gomba, Ssese
MUGANZIRWAZZA
Busujju, Kyagwe, Butambala, Kabula
BUTIKIRO
Buddu, Mawokota, Mawogola, Bulemeezi, Kooki
This article was orignally posted here Source link