[ad_1]

State Minister for Information and Communication Technology (ICT), Aidah Nantaba has said that Police could be hiding some information pertaining the killing of a one Ronald Sebulime on March 24th, this year.
The minister made headlines for all the wrong reasons earlier this year following the killing of Ronald Ssebulime on March 24th, 2019. Sebulime was allegedly trailing the minister with an intent to assassinate her before he was handcuffed and killed in Nagojje, Mukono District.
Ssali Edward, the patrol commander and Opira Ronald who who were on duty have since been arrested.
In an exclusive interview with NBS Television that aired yesterday, Monday 20th 2019, the minister said she is scared of Police and she is sure that they are hiding something.
"Police is surely hiding something. We were going to know who kills Ugandans. Now I don't have a suspect. They said there was another man who escaped during Sebulime's arrest and surprisingly, they've not got him till date," She said in an interview with NBS TV.
Nantaba who was found and interviewed from her home said that its now to two months and she still can't represent her people of Kayunga in the Parliament because her questions have not yet been answered.
Tasked to make a comment about the truth behind the killing of Sebulime, Nantaba re asserted that the truth is that, Sebulime had come to kill her and she has no doubts about that.
" The truth is that, depending on how Sebulime came when we met from Bugerere, he was a killer and he had come to kill me."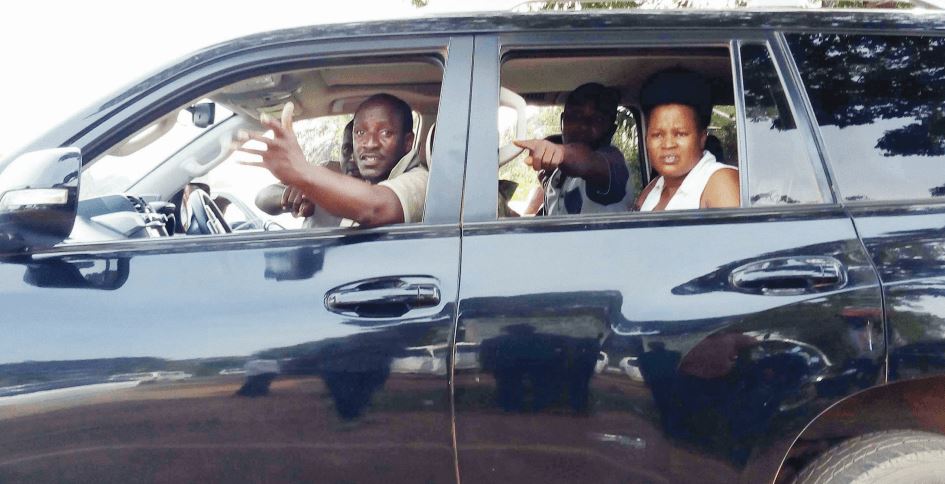 She added; " When he approached us, he looked keenly inside my car, reduced the speed of his bike and as someone who is already living in fear, this was scary," Nantaba said.
She said that this was the fourth attempt on her life as they had tried to assassinate her before at her gate in November 2017.
Asked what she did to the people who are making attempts on her life, The Minister says that she has many personal wars ever since she joined politics.
" I've had to fight with land grabbers. These are people in government and they are well equipped. They promised to kill me but I've reported all of them to the president,"
Who is to blame for killing Sebulime?
Minister Nantaba said that police is to blame for the killing of Sebulime.
" When I rush to police and report that I suspect a killer trailing me, I expect the Police to follow up. Why didn't they take him to the courts of law and question him?" Nantaba exclaimed.
I am scared of police
Minister Nantaba also said she's very scared of police as an institution saying that there is a killer hiding the police uniform.
Ssebulime's family to demonstrate over police's failure to arrest minister Nantaba
" There is a killer in police. Many people have died and we don't know who kills them till present day but if God helps Uganda and the one who has tried to kill Nantaba is captured, why do you kill him?"
"Enanga told us they were going to look into the call details to see the officer who called Ssali and ordered him to kill the suspect. I thought the next day he was coming back on the screen to tell us who that was. In today's world, that doesn't even take ten minutes. Why did they kill Sebulime if he had no problem?, why didn't they bring him to me and told me this is the man you've been afraid of, he is a dad and has no problem. Why?," Nantaba seemed to pose.
Police Responds
Yesterday, during a press conference, Police spokesperson CP Fred Enanga told journalists that Nantaba has failed to cooperate with them and has instead decided to run to the media.
" We still need to work together with her to get a detailed statement. We would have relied a lot on detailed statement released to police by the the Honourable which she didn't give. You cannot use the statement she gave us to build a substantial lead," Enanga said.
In the aftermath of Sebulime's death, Minister Santana told police that the President had told her not to move out of her house. She asked police to go at her home ans record the statement from there.
This article was orignally posted here Source link