[ad_1]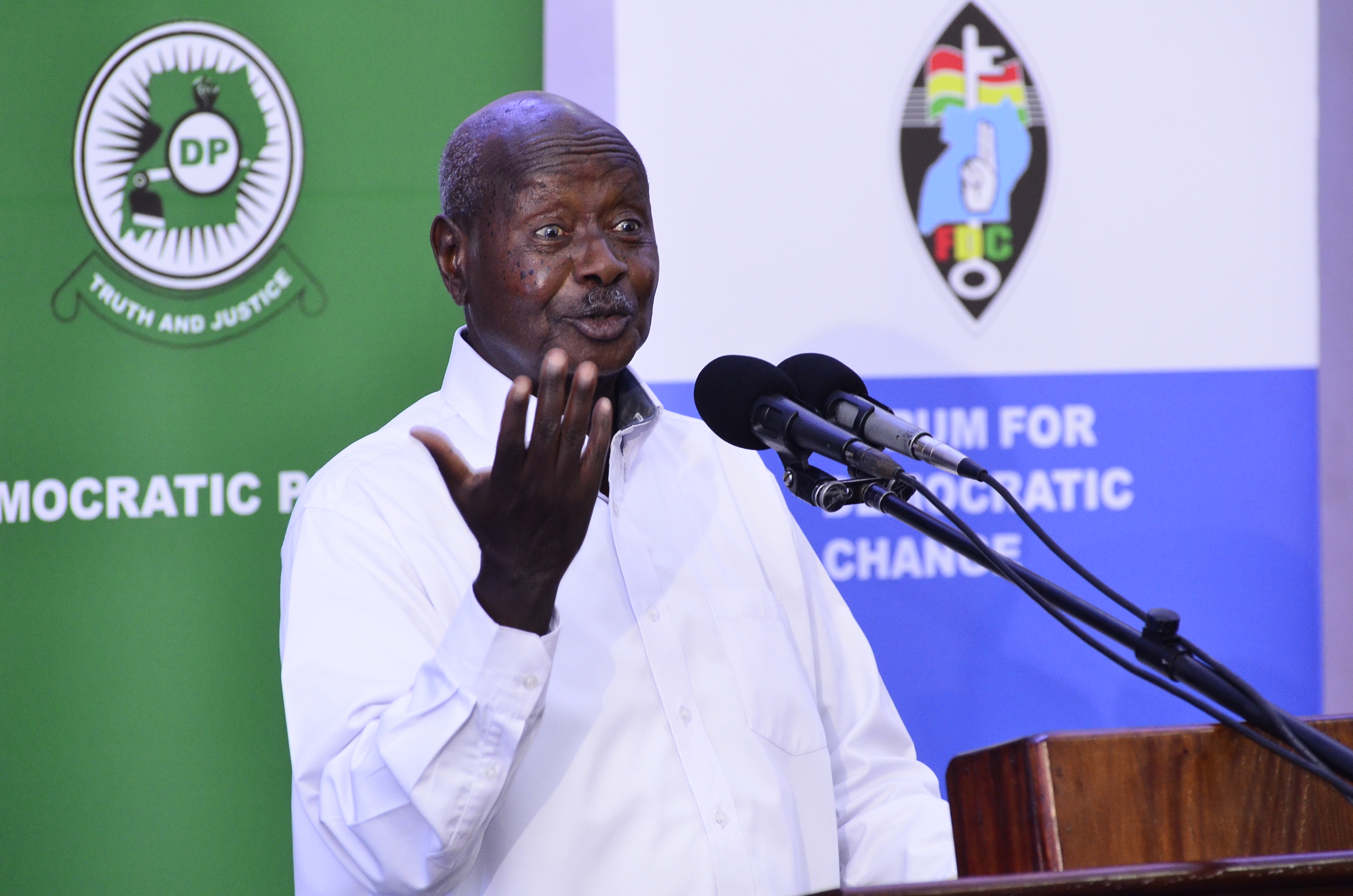 President Museveni has laughed at opposition politicians who he said always claim they want a youth leader saying he was once one and can authoritatively talk about being a youth.
A number of politicians especially from the opposition have always asked Museveni to relinquish power in favour of a youth leader with fresh ideas.
However, Museveni said no one can lecture him about youths because he was once one of them.
"When I hear young people, young people. I am a former young person and I am here. I am a former youth and can authoritatively speak of being a youth leader, "Museveni told the second IPOD summit at Protea hotel in Entebbe on Monday evening.
Museveni said it is appalling for opposition politicians to do nothing when their electorates are suffering noting that one does not have to be in government to do something for their area.
The president cited his own example while still 19 when he rallies locals in his home area to practice modern farming practices despite not being in government.
According to Museveni, serving people does not need one to be in government.
"When I was young, I was doing all sorts of work. Don't waste time that you are in opposition and doing nothing for people."
"Opposition does not mean that you don't work for your area. If you are not lucky to be in government in Kampala but there is enough peace work for the social economic progress of your area because no one is stopping you from doing so.
The President said politics is not itself the end but rather just a means to uplift people noting that for him politics is only about aims and nothing else.
"I dont have to be in politics always because am a cattle keeper."
The second summit of the IPOD was attended by party presidents (chairpersons) from DP(Nobert Mao), UPC(Jimmy Akena), NRM(Museveni) and JEEMA(Kibirige Mayanja).
Forum for Democratic Change snubbed the meeting just like they did with the first summit in November 2018.
This article was orignally posted here Source link