[ad_1]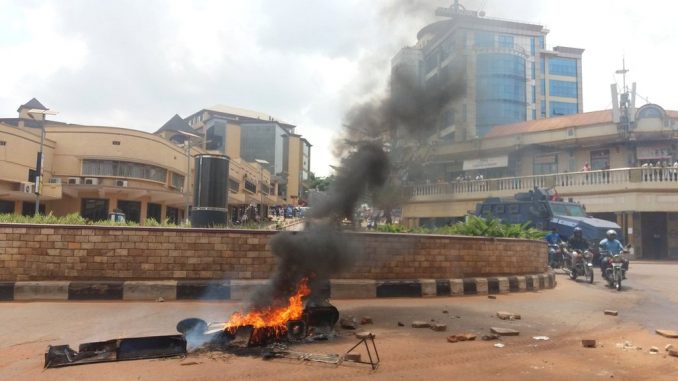 MUHAMAD MATOVU
The state minister for Works, Gen Katumba Wamala has warned those in the habit of burning tyres on roads face a fine of Shs 20 million or five years in jail.
Addressing journalists at his office in Kampala on Monday, Katumba explained that the issue of burning tyres on the roads is done usually during protests, a practice that destroys the road.
According to a new bill in the offing, those found guilty of engaging in the practice will pay heavily.
"Burning tyres on places on a public road, any substance that can damage a public road, is an offence and is liable to a conviction to fine not exceeding 10 thousand currency points or imprisonment not exceeding five years or both," he said.
He noted that the bill is also meant to curb what he referred to as road nuisance.
He noted that the the bill will also enable the ministry to raise revenue to maintain and construct other roads.
"Road tolls have been introduced as an off budget source of financing for road infrastructure development and maintenance. The current law does not provide for this and this why you have been enjoying Expressway Entebbe without paying," he said.
He stated that one of the controversial components of the bill, the one about road reserves was resolved.
"If you are caught on the road reserves, you are at your own risk because when we come to expand our roads, we shall just remove your structure," Katumba said.
This article was orignally posted here Source link