[ad_1]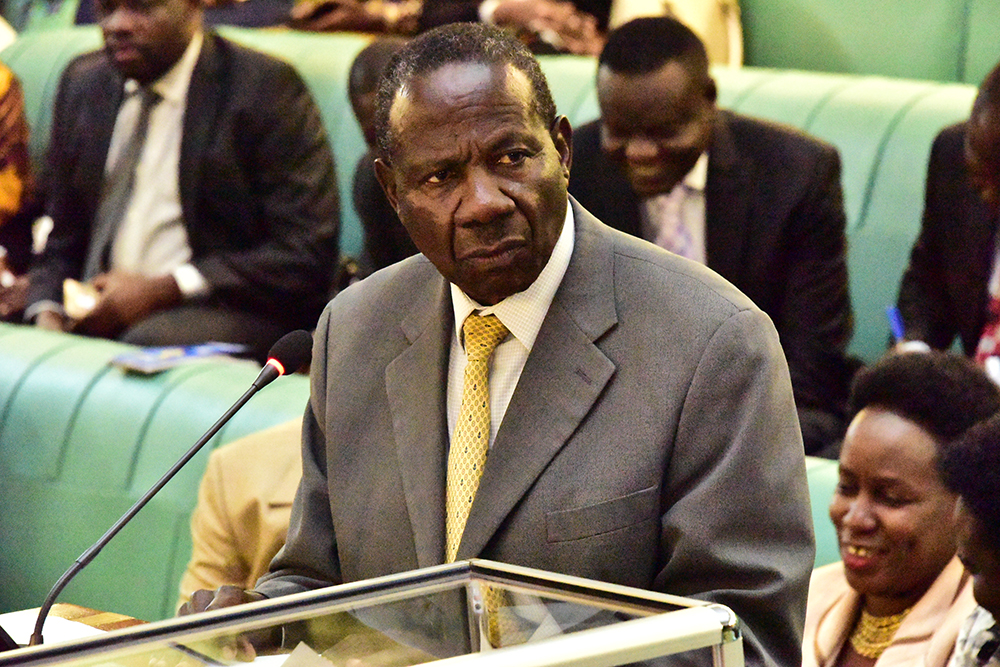 The Minister of Finance, Planning and Economic Development has distanced his Ministry from being responsible for the delayed payment of salaries of some civil servants in the local governments.
Finance minister, Hon. Matia Kasaija responded to concerns raised by Members of Parliament during plenary on Tuesday 21, May 2019 that the Ministry had released money for the payment of salaries to the respective local governments during last quarter release in April 2019.
"I can assure this House that wages and salaries were disbursed to the districts and the problem is not here in the central but at the districts," the minister said in his defence.
Hon. David Abala, (NRM, Ngora County), raised the alarm on the non-payment of salaries for the civil servants and local leaders in Ngora District who had not been paid for the last two months.
"The local leaders in the districts are complaining that they have not been paid for a long period yet they have done their work. The Minister should be in position to explain why the civil servants are languishing without pay," he said.
He also noted that the pensioners in the district had also not been paid over a period of time.
Workers Member of Parliament, Hon. Agnes Kunihira, (NRM, Workers' Representative), noted that there were various regions that had actually not received any money.
"There are 78 districts in which public servants and teachers have not received their salaries over time," she said.
This article was orignally posted here Source link