[ad_1]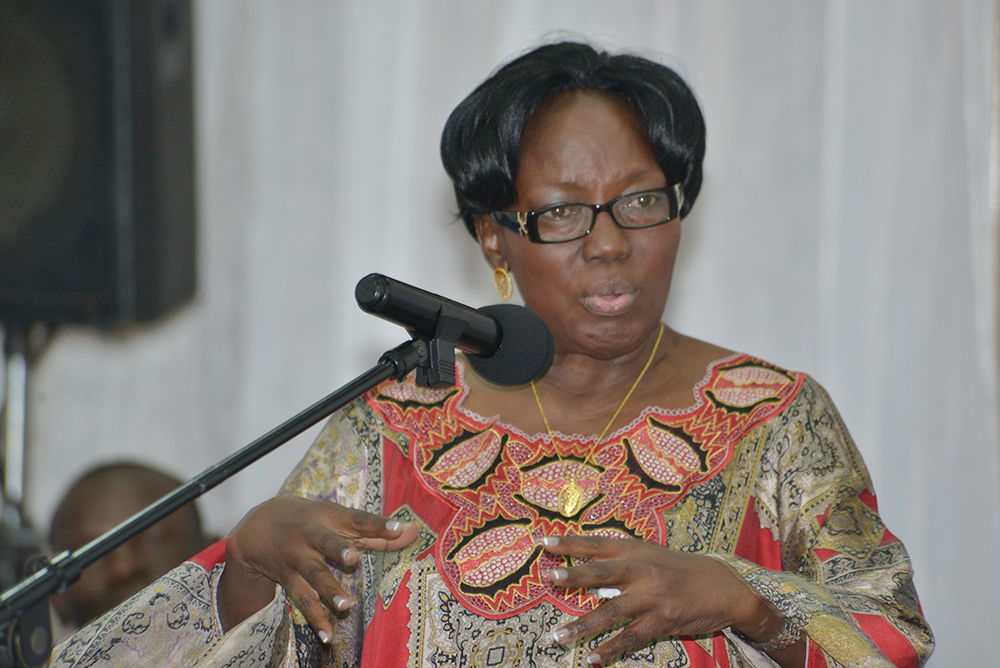 The Speaker of Parliament, Rebecca Kadaga, has urged Ugandans to reject all forms of behaviour that is inciteful, if peace is to prevail in the country.  
"It is unfortunate that some societies in the country are involved in boundary conflicts. It is important that those involved in conflicts unite. There is need for peace in the world," said Kadaga.
She was speaking at the launch of the International Association of Parliamentarians for Peace (IAPP), Uganda Chapter at Parliament on 21 May 2019.
The Association decorated Kadaga with the Universal Ambassador for Peace Award.
She applauded the leadership of the Association for making a contribution towards peacebuilding in Uganda, saying that the intervention has come at the right time.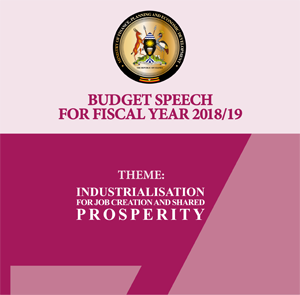 "Legislators have for long watched helplessly because there was no way they could engage in dialogue. I am happy that we now have a platform. I pledge to support this initiative," said Kadaga.
The Leader of the Opposition in Parliament who is also the Vice Chairperson of the IAPP-Uganda Chapter, Hon. Betty Aol Ocan, noted that whilst Uganda has all the requisite values for promoting peace as embedded in the constitution, they are not upheld.
"We need to uphold the Constitution. It is unfortunate that some amendments made in the constitution have removed democracy and good governance which are important in peace building," said Aol.
Hon. Jovah Kamateeka (NRM, Mitooma district) challenged individuals to be ambassadors of peace.
"It is upon individuals to work for the peace of the nation. It is our duty to be peaceful as individuals," said Kamateeka.
Hon. Rukiya Chekamondo (NRM, Kapchorwa district) pointed out that peace plays an important role in promoting harmonious existence amongst people from various backgrounds.  
"Peace has no religion or colour, it touches everybody. The moment you have peace, you will get the urge to help anyone," said Chekamondo.
Hon. Michael Ayepa (NRM, Labwor County) called on legislators to uphold the principle of justice, good governance and love as a way of promoting peace.
"I come from Karamoja and it is now witnessing development because of the prevailing peace. Development is a result of peace and peace is a product of justice and justice is a product of love," said Ayepa.
The Minister of Ethics and Integrity, Simon Lokodo urged legislators to be noble leaders with a message of peace.
"We cannot lead while promoting sectarianism, nepotism and bribery. We need to ensure that we harmonise existence among ourselves, our constituents and Uganda as a whole," said Lokodo.
The Founder of the Universal Peace Foundation (UPF), Dr. Hak Ja Han Moon reminded the legislators that they are expected to serve the public guided by basic principles of good governance, accountability, transparency and respect for human rights and rule of law.
In her message conveyed by Katherine Rigney, President UPF Africa, Han Moon said that good governance is secured not only by the policies and laws of the political system.
"It is also necessary that those who hold positions of power be people of good character, guided by their conscience and universal moral principles. Good governance also depends upon a well-educated and morally responsible citizenry," said Han Moon.
She also emphasised the need for lawmakers world over to unite in harmony and cooperation for the sake of peace


[ad_2]

This article was orginally posted on Source link