[ad_1]

The long awaited Alliance for National Transformation (ANT) political party has officially been launched today, Wednesday 22nd at the Serena International Conference Centre.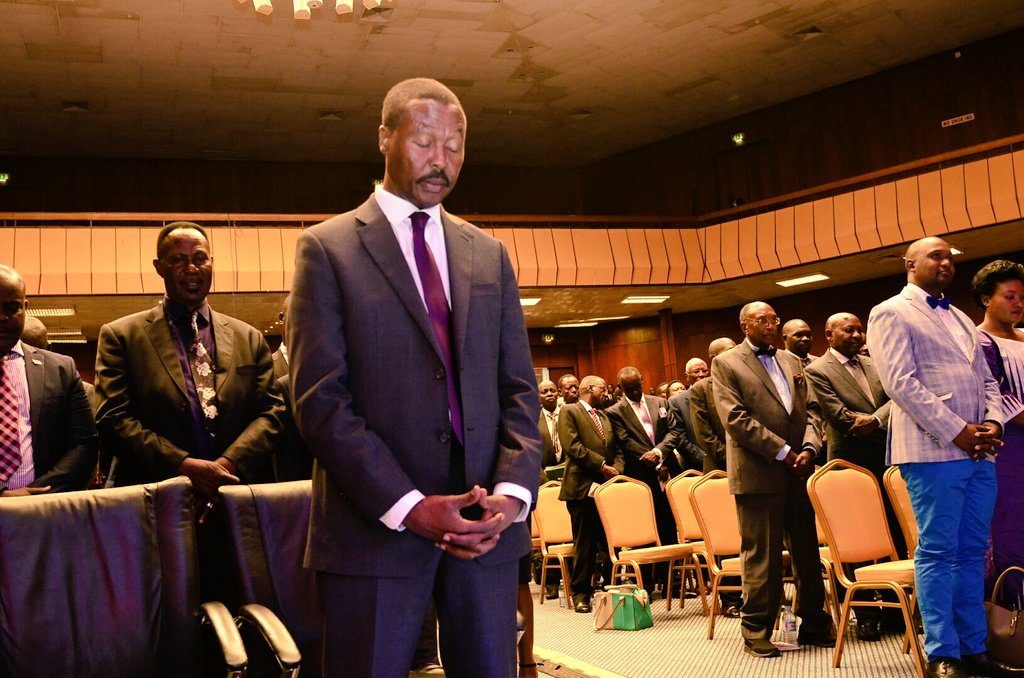 The launch started at exactly 10:30am with a prayer and the new party spokesperson; Mr. Wilberforce Seryazi being the official MC.
He unveiled the Alliance for National Transformation party National Coordinators who will be led by Maj. General (RTD) Gregory Mugisha Muntu until the party calls for occupants of other substantiative positions.
The ANT unveiled its official logo and colours which will include: purple, orange, red and white as the official party colours.
Spokesperson Wilberforce Seryazi noted that each of these colours will indicate a particular aspect in the struggle.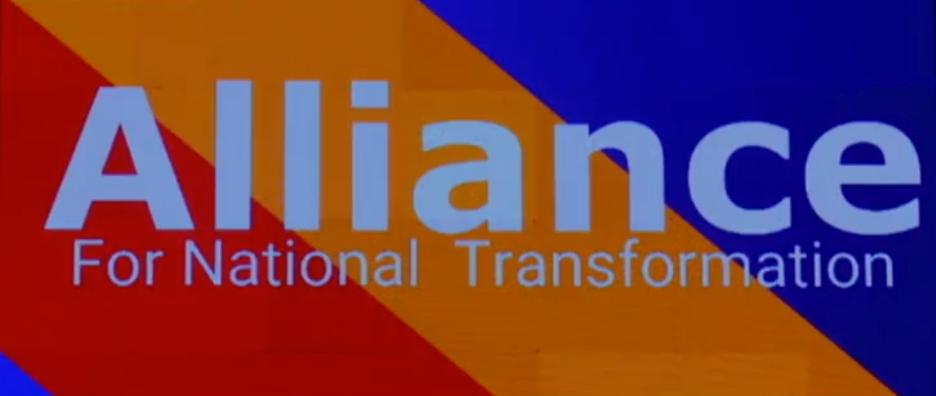 "Purple will symbolise peace, quality and devotion to the party and country, Orange symbolises determination, creativity and bringing transformational strength and endurance, Red shows determination and brotherhood love plus unity of all Ugandans while White shows that we are the light and goodness assurance of safety and clinliness," Mr. Wilberforce said at the launch.
Hon. Upendo Peneza Furaha, the leader of the National Youth Assembly of Tanzania and member of the CHEDEMA party in Tanzania called upon the ANT to allow youth to favourably compete within the party as this is the only way the party will be able to practice what they preach.
She commended the unity expressed within the opposition as several members of Parliament from the opposition where in attendance.
Notably among the members of Parliament that were in the audience was Hon. Robert Kyagulanyi who represents Kyadondo East, Former Leader of Opposition Winnie Kizza, Hon. Kasiano Wadri, Hon. Gerald Karuhanga among others.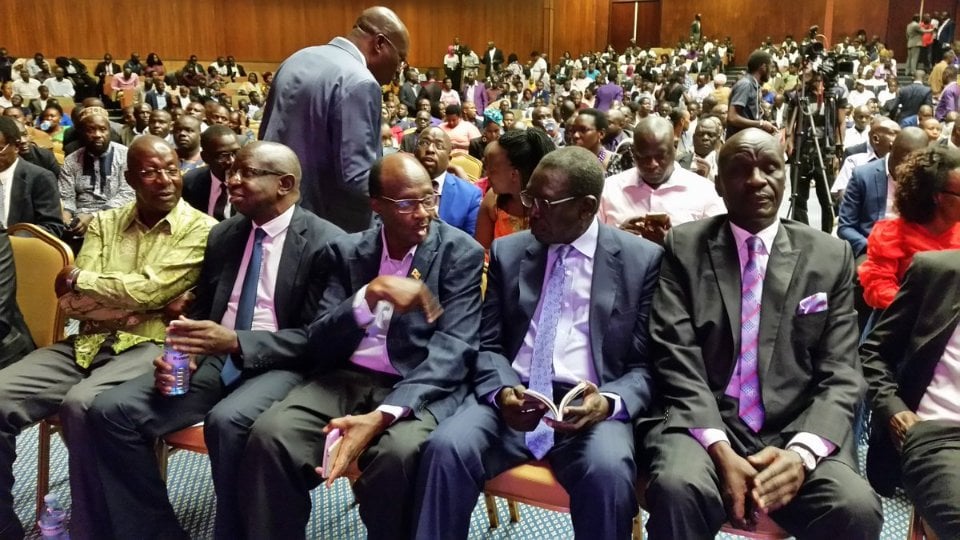 In his speech, Major General Mugisha Muntu said that Ugandans should tighten their seat belts as the ANT is going to walk in every corner of this country with effect from next week in efforts to popularise the party.
He said that power must not continue to be invested in individuals who later turn out to dictators but it should be invested in institutions.
" Power must be invested in institutions not individuals. We will do a lot to ensure that the executive power is reduced. Judiciary power must be increased and people must be empowered and we will make sure that this is not a one man show," Muntu said.
He said that following their nation wide consultations, they found out that the spirits of Ugandans have been crushed and many have lost hope in politicians and the ANT will do everything possible to lift the spirits of Ugandans before anything else.
The party offices will be at Buganda Road, Plot 87 near Case Medical Center. Interested members can subscribe for membership online; https:/bit.ly/2wmottgV
The Interim Committee
National Coordinators
National Coordinator: – Major Gen. (Rtd) Mugisha Muntu
Finance and Administration: Hon. Alice Alaso
Deputy National Coordinator Operations and mobilisation; Mr. Nyanja Musoke
Religious Affairs: Eunice Okullo
Civil Society: – Prossy Naikoba
In Charge of workers: Siraji Nsanja
Research and Policy: Okumu Martin
Electoral Coordinator: Dan Mugarura
Educational Institutions: David Bala Mwiruka
Regional Coordinators
Central Region: Owek. Sewava Serubiri
Western Region: Jackson Wabyona
Eastern Uganda: Hannington Basakana
Northern Uganda: Ms. Ochan Phoebe
National Treasurer
Hon. Christine Abia Bako
Deputy Treasurer: Ismail B.
Spokesperson
Mr. Wilberforce Seryazi
Deputy Spokesperson: Sulaiman Kakaire
Coordinator Parliament Affairs
Hon. Ekwau Florence
International and diaspora Affairs
Barbara Allimadi
Team of elders
Hon. Yokasi Bihande Bwambale
Hon. Dan Wandera
Hon. Munini Mulera
This article was orignally posted here Source link