[ad_1]

Dr.Ambrose Agona, the National Agricultural Research Organisation(NARO) Executive Director has said Ugandan can now ably carryout surveillance, detection and diagnosis of livestock diseases in the country and the region at large, courtesy of the state of the art modern bio safety laboratory.
Speaking during the unveiling of the facility that cost six billion shillings on Tuesday at the National Livestock Resources Research Institute in Namulonge, Nakyesesa, Wakiso district, under the National Agricultural Research Organization, Dr.Agona said in the past they would fly samples to laboratories outside the country but noted all can be done here.
"We can now carryout surveillance, detection and diagnosis of livestock diseases before they break out. In the past, whenever, there was a breakout for example foot and mouth, government would impose a quarantine and on many occasions it would not be lifted for as many as three years because it was difficult to tell whether the area was free of the outbreak,"Agona said.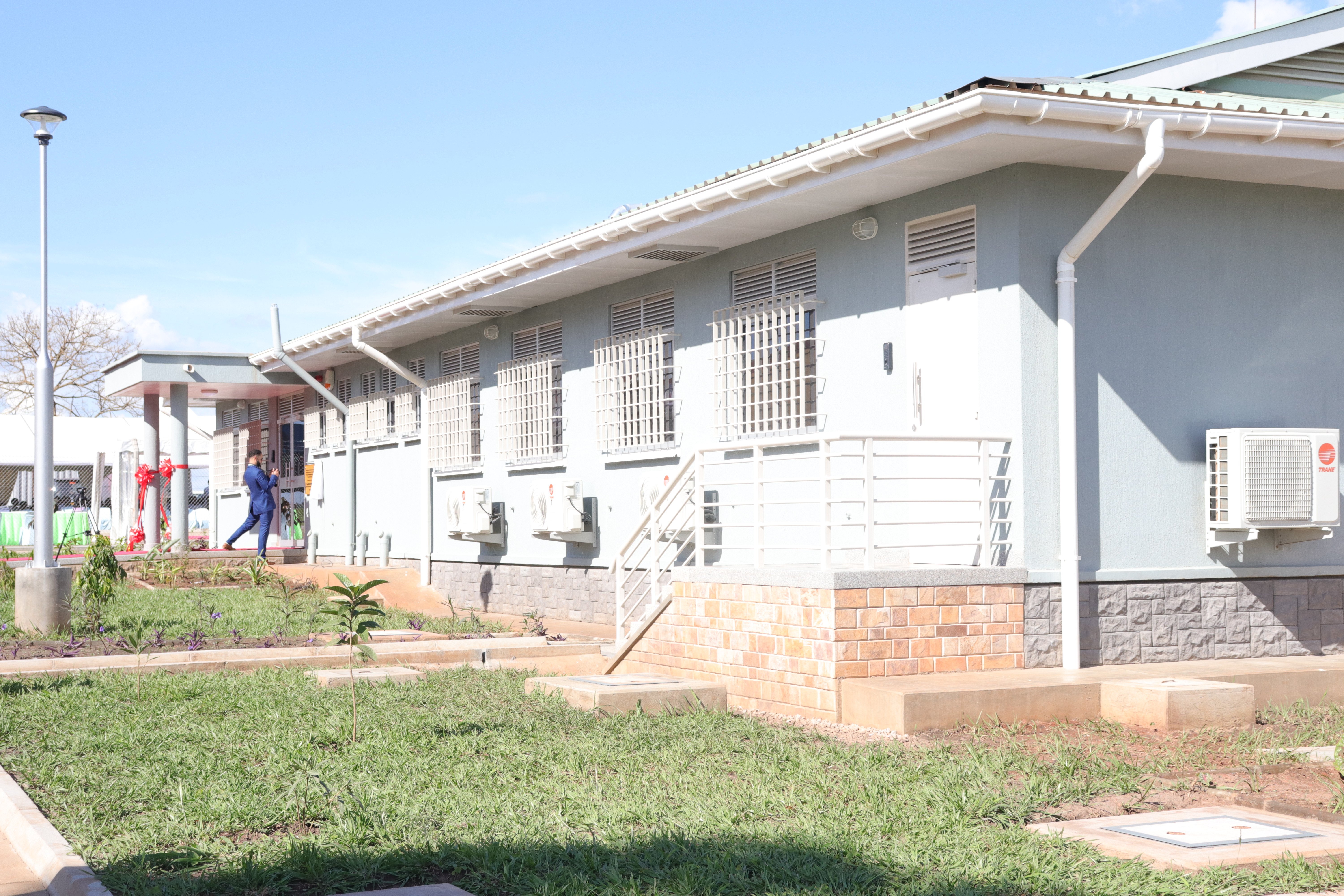 "With the new facility, we can able to take samples into the laboratory and detect the livestock disease before breaking out."
He cited an example of the bird flu that affected Ugandan chicken a few years ago, prompting neighbouring countries including Rwanda and Kenya to ban importation of birds from Uganda and cost chicken farmers badly.
He said that with the new facility, they can be able to detect such diseases before breaking out and solve them before they go out of hand.
"Samples will no longer be flown out of the country as it was before. We can therefore save the money."
According to Dr.Swidiq Mugerwa, the Director in charge of research at National Livestock Resources Research Institute(NaLRRI), livestock diseases like anthrax, brucellosis, foot and mouth and swine fever among others can now be detected and diagnosis done before an outbreak.
The new a state of the art Regional Biosecurity Diagnostic Laboratory (RDL) while serving the sub-Saharan African region will facilitate enhancement of biological security and safety of livestock in Uganda especially at the time when there are several emerging and remerging disease outbreaks.
The facility and equipment costing over shs6 billion was wholly funded by the US Department of Defense (DoD) through the Cooperative Biological Engagement Program (CBEP) in Uganda and was implemented by the Defense Threat Reduction Agency(DTRA).
This article was orignally posted here Source link