KAMPALA – Youthful Tanzanian legislator of Chadima Party, Fraha Peneza Upendo has cautioned Ugandan opposition politician, Robert Kyagulanyi (Bobi Wine) that he risks losing people's trust once he fails to build structures that could help him win power.
This she noted in her moving key note address delivered Wednesday at the launch of the new political party the Alliance for National Transformation (ANT) of Gen (Rtd) Mugisha Muntu.
Peneza applauded ANT for putting their focus on building structures noting that this is the only sure way of securing any earned victory.
"This party has a lot to do, it has to do its publicity so well such that the public gets to know it. And also build structures, it is through structures that we will have proper agents that will guard our vote well," Peneza said.
Peneza said it is only through structures that any political organization can be able to mobilize more members and support.
"Unless you attain the structures, there is no people power. I don't want to offend my brother Bobi Wine or any other person in the audience but if there is no structure and people who can give others direction, there is no people power," Peneza said.
"If people lose because of lack of proper formation on the side of the political movement, they lose hope, and trust".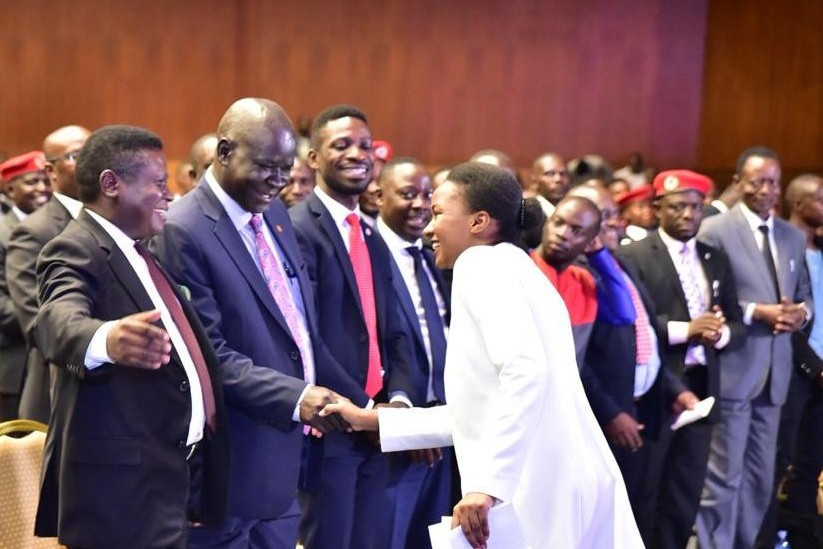 For any political grouping to instill hope and trust in its followers, then it is essential that such a group has people who can ensure that the hope is built, she said.
She as well advised ANT to stick to their values and principles that have led to its formation, arguing that it will be the only way to keep Uganda safe for everyone.
"Change is a must and yes we want change, but we want change and still keep Uganda safe. I still want to come and travel in Uganda safely and do a lot of activities in Uganda but I can't do that if there is conflict, and worse enough you moving to Tanzania as refugees," Peneza said.
She called upon all Ugandans especially political actors in the country to pursue a better ways of ensuring regime change without leaving the country in turmoil.
"On behalf of the alliance, I ask you to support them in the work they are doing in building structures in the villages."
In his maiden address as the National Coordinator of ANT, Mugisha Muntu appealed to political actors in Uganda to conduct themselves in a manner that will attract the majority of resourceful Ugandans who have for long stayed away from politics because of the perception that it is a dirty game.
"Nature hates a vacuum, when you don't go in, someone else will go in; so if the dominant is of people who only advance for themselves as individuals rather than the collective interest, that is what we will keep reaping," Muntu said.
"If we continue claiming that politics is dirty, who on earth do you think will clean it up; as Alliance for National Transformation, we intend to do so," Muntu noted.