[ad_1]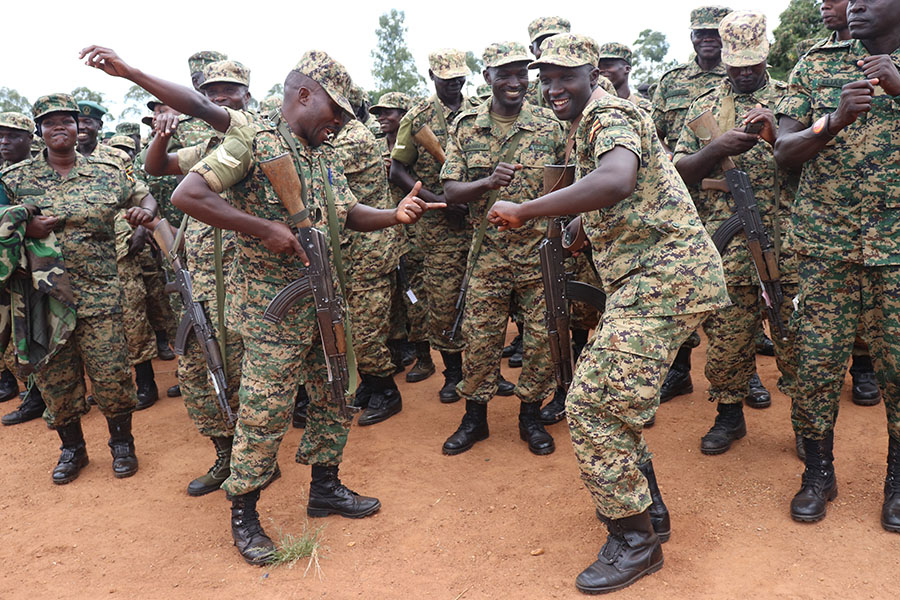 The army and police have said they are not interested in help from Kyadondo East Member of Parliament Robert Kyagulanyi, also known as Bobi Wine's help for a proposal for better remuneration of their officers.
Bobi Wine early this week said he will soon table a motion seeking for improvement of the welfare and general remuneration of the army and police officers around the country, arguing that the "little" pay has left many of the officers disgruntled.
However, the UPDF spokesperson, Brig.Richard Karemire asked the Kyadondo East legislator to focus on matters concerning his constituents and spare the army.
"The Hon. Minister of Defence and Veteran Affairs with his colleagues supported by the 10 UPDF Members of Parliament are handling our interests in the house to our maximum satisfaction,"Brig.Karemire told the Nile Post.
"Hon Kyagulanyi should therefore better be advised to concentrate on the well -being of wanainchi(civilians) in Kyadondo East Constituency."
When contacted for a comment on the same, police spokesperson, Fred Enanga said the force is represented in parliament by the Internal Affairs Minister who can handle their issues.
"That is parliament business but if anything comes up, we have the Internal Affairs minister to handle our interests,"Enanga said.
Bobi Wine on Wednesday told parliament that a number of security officers work under unfavorable conditions that he said need to addressed.
"Having interacted with many of our security officers, I have come to realized that many of them work under unfavorable conditions. They are underpaid, poorly accommodated and they experience so many injustices and unfair treatment including in promotion,"Kyagulanyi said on the floor of parliament.
"I intend to move a substantive motion to improve the welfare of our people in uniform, I believe if we treat them right, we shall have the moral right to demand them to treat them right," said Kyagulanyi.
Cabinet last year approved increment of salaries for selected civil servants starting in the financial year 2018/2019.
Among the civil servants whose salaries were increased included scientists, including those in the teaching profession, lecturers and non-teaching staff in public universities, low ranking police and prisons officers.
Others were head teachers and their deputies, soldiers of low ranks, judicial officials and local government political leaders.
While conducting a countrywide tour of the various army barracks recently, President Museveni promised that after dealing with key priorities including roads and electricity among other, government would soon address the issue of soldiers' salaries.
"About remuneration of officers and men, the government has been enhancing this but because we had to first deal with foundational issues of the economy, this has taken long. However as the economy improves, so will the remuneration," Museveni said during his visit at UPDF First Division Headquarters in Kakiri, Wakiso District.
This article was orignally posted here Source link