[ad_1]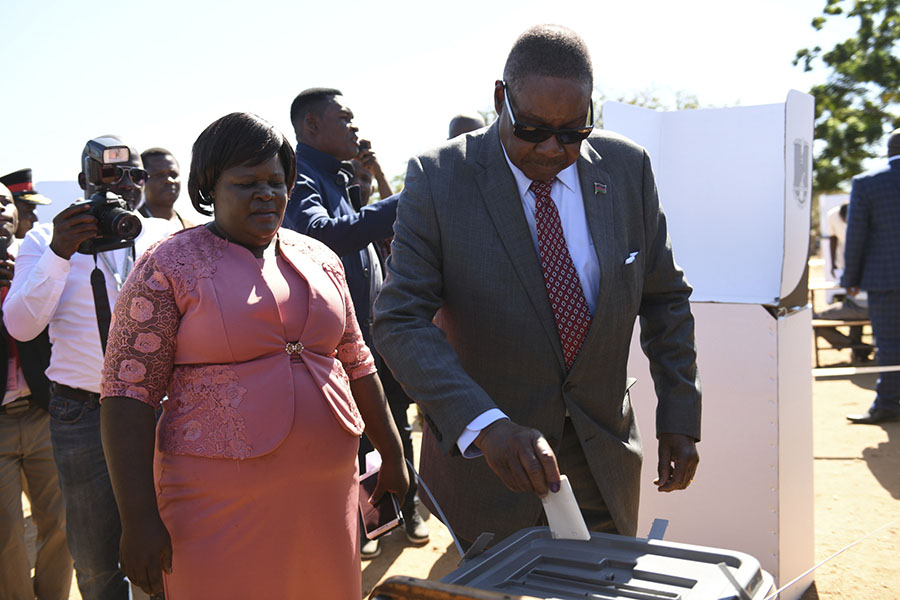 Malawi's electoral commission (MEC) chief, Dr. Jane Ansah has called upon stakeholders including political parties to refrain from announcing premature results, pledging that the commission will start official declaration of results as soon as 20% of votes cast have been tallied.
Citizens went to the polls on Tuesday, casting their votes to elect a president, members of parliament and local government councillors.
President Peter Mutharika is seeking a second term, and is being challenged by his deputy, Saulos Chilima, and the leader of the country's biggest opposition party, Lazarus Chakwera.
The Malawi Electoral Commission, MEC, as at midday Thursday said it had so far received 75.81% of all results from polling stations.
So far: Incumbent president Peter Mutharika (DPP) had 1,436,877 (40.49%). Lazarus Chakwera (MCP) polled 1,257,853 (35.44%) with vice-president Saulos Chilima (UTM) having 651,124 (19.35%).
Collation restarted 10:00 local time after it was suspended on Wednesday evening. At the time the main opposition candidate Lazarus Chakwera of the Malawi Congress Party, MCP, was in the lead with 30% of vote count.
This article was orignally posted here Source link