[ad_1]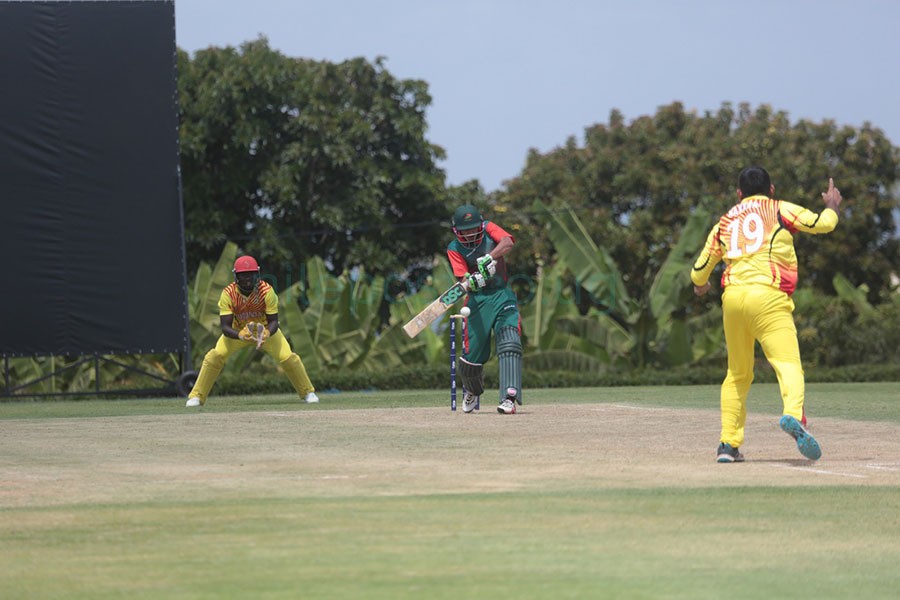 Uganda's chances of progressing at the ICC men's T20 world cup Africa region final have been dented following a narrow one-run-loss to Kenya.
In the game played at the Lugogo cricket oval, Kenya won the toss and elected to bat a move that yielded 146 runs at the loss of six wickets.
"At the end of it all, such game hurts,but hats off to both teams because they played very good cricket," said Steve Tikolo the Cricket Cranes coach.
"We had their backs on the wall when we bowled well but I think the two overs for Kenya that cost us 37 runs took the game away," Tikolo added.
Rakep Patel was impressive with 51runs not out, no surprises when he walked away with the man-of-match accolade.
Zephania Arinaitwe and Hamu Kayondo started Uganda's chase and this combination only lasted till 14 runs when Arinaitwe's wicket fell.
Kayondo scored 31 runs and lasted till the ninth over with Uganda still looking good at 64 runs after a loss of just four wickets.
But from then on, there was a lot of ground to cover, which ultimately proved, difficult and climaxed with the Kenyans running out winners.
Riazat Shah was Uganda's top scorer with 44 runs; Dinesh Nakrani scored 19 while Arnold Otwani stopped on 10 runs.
On the fielding front, Uganda's Charles Waiswa was responsible for five of the six Kenyan wickets.
Kenya's victory puts it level atop the table standings on six points with Namibia that walloped Botswana by ten wickets.
Nigeria in third has now garnered four points after a 28-runs win over Ghana.
In action on Thursday, Nigeria plays Namibia, Botswana faces Kenya and Uganda takes on Ghana.
This article was orignally posted here Source link