[ad_1]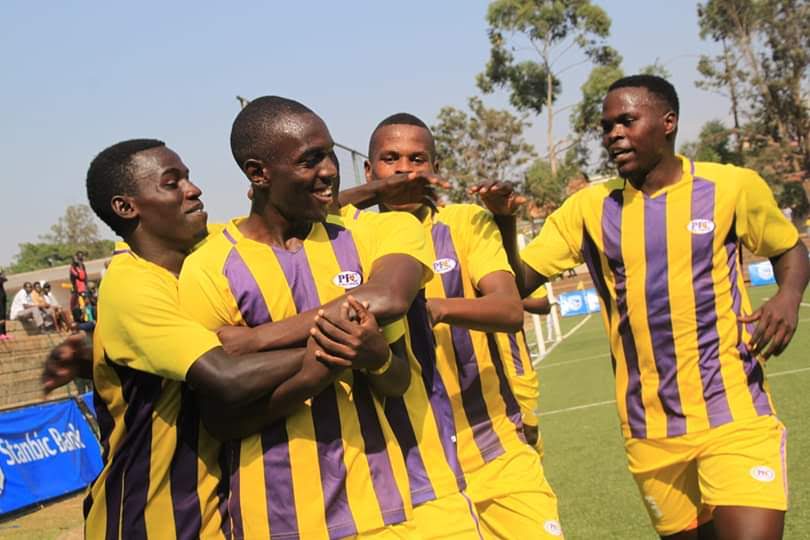 Bright Stars and Proline FC Football clubs have received major boosts from the Uganda Cranes after three key players were released from the camp to join their respective clubs ahead of Saturday's game in Masaka.
Proline FC midfielder and Startimes FUFA Big league MVP Bright Anukani, defender Mustafa Mujuzi and Bright stars' lethal striker Nelson Senkatuka have all been released from the Abdallah Mubiru's Cranes camp to join their clubs for the final of the oldest football tournament in Uganda's history.
Mubiru said they had to release the three players to help their clubs in the Uganda cup final because they still have more days before they travel and injury concerns are not his worry
"In a game of football we always hope for positive results ,you can never plan for negative results and you can never plan for an Injury because even in training they can sustain an injury . We still have a week before the cosafa tournament so there's no way why we should deny them a chance to help their clubs win something and we expect them back in camp on Saturday evening after the game "
The three players all travelled with their teams to Masaka where they will be playing at the final at the Masaka recreation grounds for the first time on Saturday 25/05/2019.
Besides the prestige that comes with winning the trophy, and the chance to feature at the preliminary stages of the CAF Confederations cup, the two clubs will also be competing for the 40 million Uganda shillings winners' prize.
For Shafiq Bisaso's Proline, this is a divine opportunity for the club to register what would be their first double having won the Startimes FUFA big league title last Saturday.
PROLINE FC TRAVELING SQUAD
MUHUMUZA MICHEAL, MATOVU HASSAN, SAKA MPIIMA , BEGESA JAMES , SENDI IBRAHIM ,
MUJUZI MUSTAFA, SSEKITO HAKIM, KINTU SAM , MANDELA JOSEPH,BUNJO NOORDIN
ANUKANI BRIGHT, SSERUNJOGI ARNOLD, BONYO IBRAHIM, WAMANNAH IBRAHIM, BOGERE IVAN
KIWANUKA HAKIM, EGAKU ALLAN
HEAD COACH – SHAFIQ BISASO
BRIGHT STARS FC TRAVELING SQUAD
HAMUZA MUWONGE , SAM SSEKITO , AGGREY KIRYA , ENOCK WALUSIMBI , FAROUK KATONGOLE , BRIAN ENZAMA , AUGUSTINE KACANCU , RAJAB KAKOOZA , NELSON SENKATUKA , BRIAN KAYANJA , DAN BILIKWALIRA , SIMON TAMALE, SULAIMAN SEBUUNZA , JUMA KATENDE , JAMIR KALISA ,ALFRED ONEK ,BENSON WAGIMA ,MOSES OKOT , JUMA SEBADUKA , METHODIUS JUNGU , HENRY KIWANUKA
HEAD COACH – FRED KAJOBA
This article was orignally posted here Source link