[ad_1]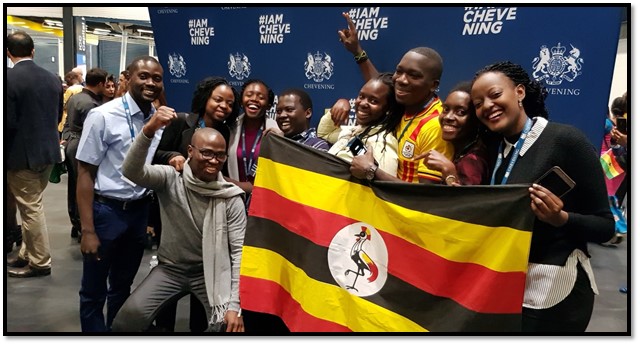 The Acting British High Commissioner, Sarah Mann held a reception today to officially welcome back the Chevening 2017 alumni to Uganda. The 10 young Ugandans were beneficiaries of a one-year fully funded master's degree scholarship at world-class UK universities.
In her remarks to the guests, Sarah Mann stated 'This program aims to identify future global leaders and provide them with a world-class British education. You were selected for your leadership and academic potential. Now that you are back in Uganda I look forward to seeing how you will use your new skills and knowledge to benefit Uganda'.
The 2017 Chevening cohort included:
Peter Insigoma who studied Information Security at the University of Surrey;
Dr Bob Ssekyanzi who studied Public Health at the University of Edinburgh;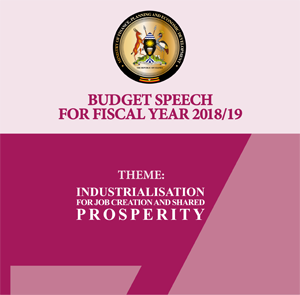 Jude Lubega who studied Corporate Governance and Law at the University of Portsmouth;
Olivia Namiyonga who studied Civil Engineering at University of Nottingham;
Comfort Ssenyange who studied Pharmaceutical Analysis and Quality Control at Kings College London; Daphine Ampumuza who studied Corporate Law at Durham University;
Diana Nakaweesi who studied Law (Gender, Conflict and Human Rights) at Ulster University;
Benon Oluka who studied International Communication at University of Leeds;
Phiona Katushabe who studied International Social Development at University of East Anglia; and Catherine Nabifo who studied Cyber Security and Forensics at University of Westminster.
The 11 person 2018/2019 Chevening cohort are currently in the UK completing their studies – over 700 people completed for these XX scholarships. The Chevening applications for the academic year 2019/2020 will open in August 2019.
Since 1983 the UK government has provided scholarships for talented young Ugandans to attain Master's level degrees in the UK. Part of the Chevening Scholarship is a requirement that the scholar returns to Uganda afterwards to ensure that Uganda benefits from this investment.


[ad_2]

This article was orginally posted on Source link