[ad_1]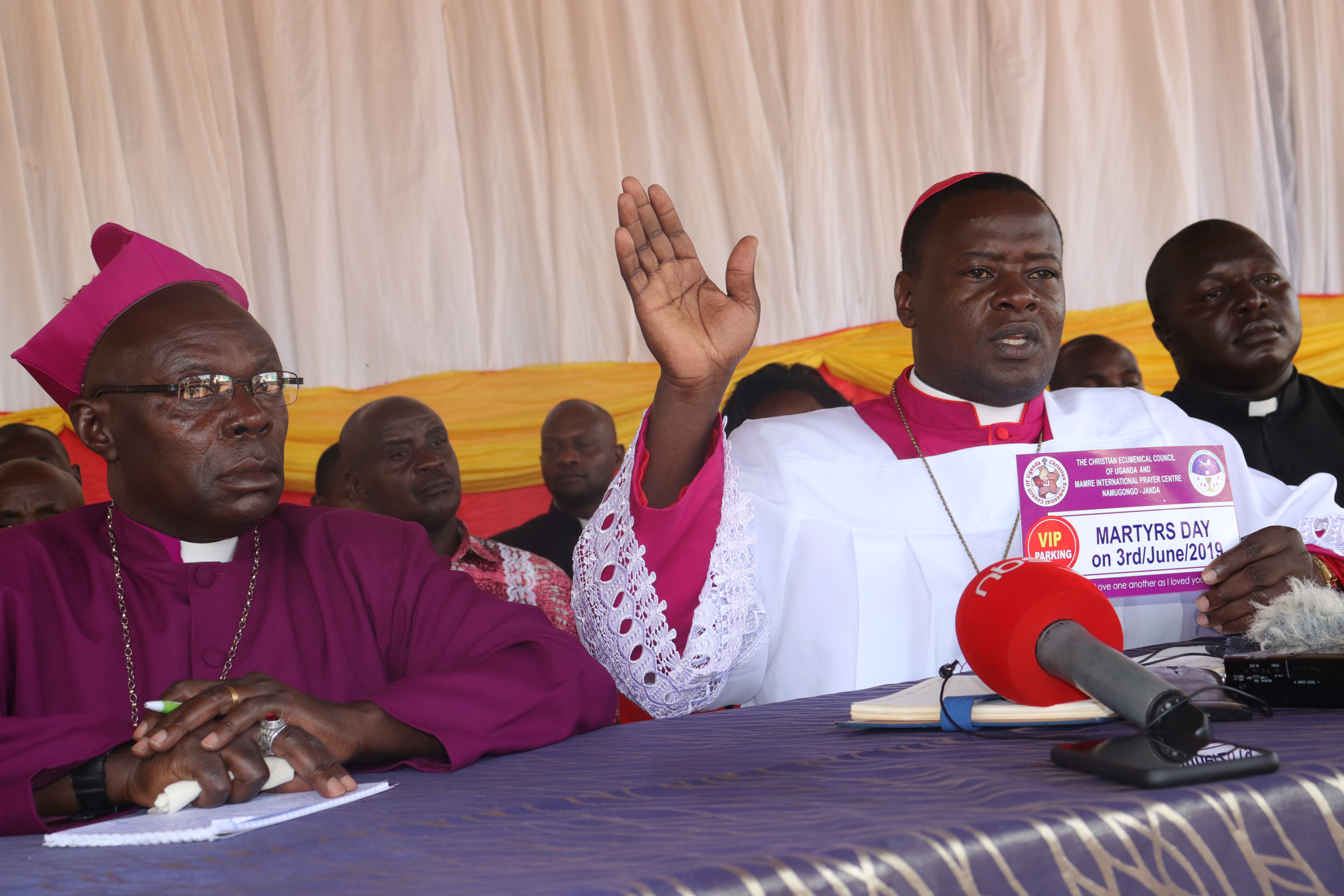 At least 20 Bishops from all over the world are expected to grace martyrs day celebrations for the Evangelical Orthodox Church in Uganda at Namugongo on June 3, the church has revealed.
Addressing a news conference at Namugongo on Saturday afternoon, Archbishop Christopher Lwanga, the Bishop for the Worldwide Anglican Church in Uganda said after a meeting by the Christian Ecumenical Council of Uganda in 2018, it was agreed that their premises would be holding martyrs day celebrations every year.
"This place is therefore is the third officially recognized site for martyrs' day celebrations in addition to the Catholic and Church of Uganda premises. We expect about 20 Bishops from Uganda, Kenya, South Sudan and USA,"Lwanga said.
He noted that Bishop Jan Steadfast, the leader of the Worldwide Anglican Church in the world will be the guest speaker.
Rationale
Bishop Lwanga told journalists that since the martyrs were killed from the Anglican Church site, their blood streamed down to the Evangelical Orthodox Church in Uganda premises through river Nakiyanja.
"We therefore believe that this site has a very important attachment to the Uganda martyrs."
Fr.Jacinto Kibuuka, the Bishop of the Antiochian Eastern Orthodox church said no one owns the martyrs but noted they are for the entire country.
"They are not for one or two religions but they concern all of us and we have to take pride in them,"Kibuuka said.
"Some of us are blood related to the martyrs and indeed all Ugandans are concerned about them. It is the same reason the day was made a public holiday. We may not have individual matters as a church but they are for the entire Uganda."
Evangelical Orthodox Church in Uganda applauded government for officially recognizing their venue as one of those where martyrs day celebrations are to be held but asked government to help them develop the place to required standards.
This article was orignally posted here Source link