[ad_1]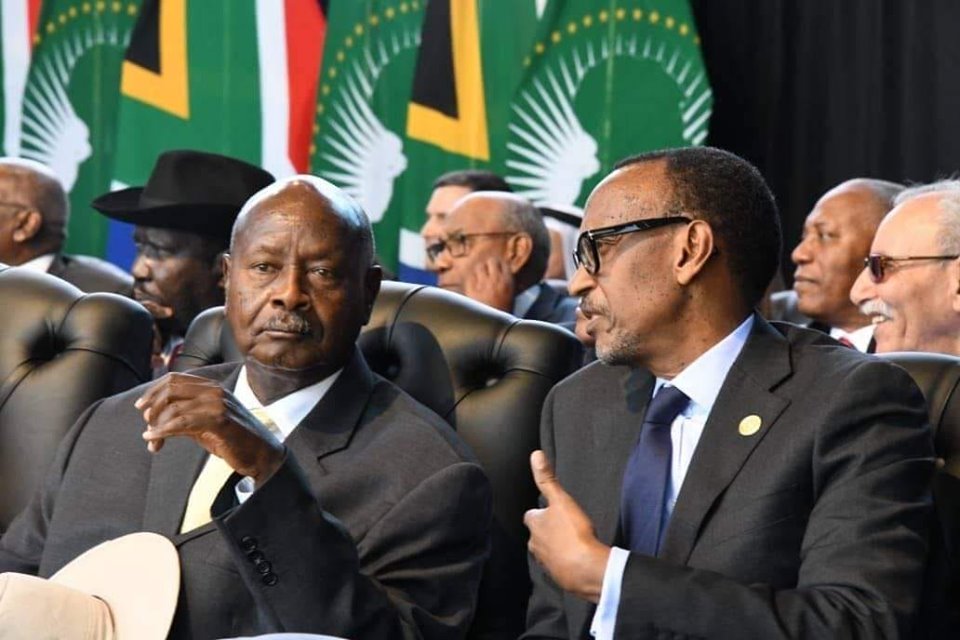 The government of Rwanda has dismissed a claim by Uganda that two people were shot dead by Rwandan security on Ugandan soil.
Uganda Police had earlier reported a gruesome incident at Hamisavu trading centre, Kisekye parish, Kamwezi sub -county in Rukiga district inside the Ugandan territory on Friday evening when a Ugandan and Rwandan national were shot dead by the Rwandan army.
In reply to the allegation, the Rwandan police also released a statement claiming that indeed, the two people had been shot dead with in Rwandan territory.
"On Friday night 24 May 2019 in Tabagwe sector, Nyagatare District, Rwandan security forces on patrol intercepted a suspected smuggler on a motorcycle who had crossed the border from Uganda at an ungazetted border point," the statement from Rwanda reads.
Rwanda government claims that on arrest, the suspect turned violent and was later joined by other wielding machetes, and the group attacked officers.
"While attempting to flee back to Uganda. The officers shot dead two people, One Rwandan died instantly and one Ugandan died later."
In a protest note later from Ministry of Foreign Affairs, Uganda government affirmed that indeed, the two people had been killed on its soil.
"The Ugandan government protests in the strongest terms the violation of its territorial integrity by Rwandan soldiers and the criminal, brutal and violent act by the Rwandan soldiers on Ugandan territory against unarmed civilians," the statement reads in part.
The Minister of Foreign Affairs and International Cooperation Republic for Rwanda, Richard Sezibera labeled as 'fake news' the allegation of Rwandan forces shooting the two people on Uganda soil.
"Fake news, no such a thing happened. There was no crossing of borders."
Uganda government currently holds the bodies which had prior been received at Kamwezi health centre IV, which is in Ugandan territory.
Sezibera could not explain how people killed on Rwandan soil crossed back into Uganda.
This article was orignally posted here Source link