[ad_1]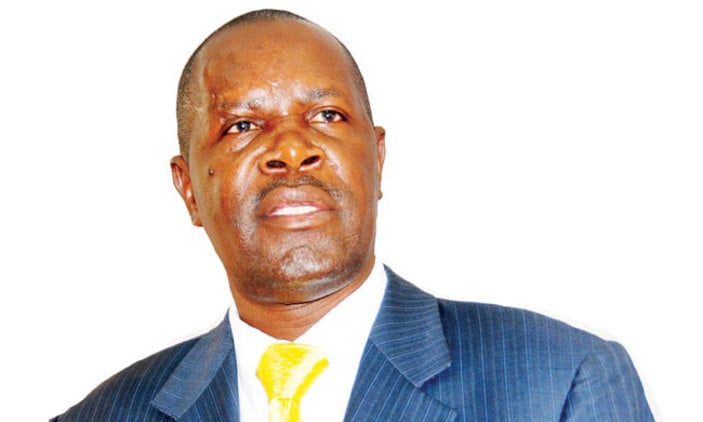 OFWONO OPONDO
During this season that some see as a rise of national 'discontent' Ugandans are once more entering another crescendo of benign political episode, with the launch last week of another political party called Alliance for National Transformation (ANT) led by retired Major General, Greg Mugisha Muntu.
The much acclaimed ANT, is a rather colourful acrimony, if you consider that in Uganda there are edible little insects called white and black ants.
From the podium of the relatively well-attended function at Kampala Serena hotel, Muntu announced that ANT, is bringing an entirely new political culture of sobriety, respect, honesty and straight forwardness which he admonished is so much in short supply in Uganda today.
But to quote English poet William Shakespeare, "All the world is a stage, and all the men and women merely players; they have their exits and their entrances; and one man in his time plays many parts, his acts being seven stages."
And need we add "the evil that men do lives after them; the good is oft interred with their bones."
Many Ugandans will remain apprehensive for a long time to come that Muntu who was army commander of the NRA/UPDF for nine years between 1989 and 1998, and abandoned the army mid way when many, especially in Teso, Lango, Acholi, West Nile and Karamoja were still in painful tears represents change and salvation. Surely, all that glitters may not be gold.
During the inauguration, Muntu also introduced to the country the interim national leadership of ANT, which he billed as the dream team that will help Ugandans retraced and rediscover their abandoned or probably even lost political footsteps in the quest to build a truly functioning multiparty democracy.
However, without pouring cold water on this so-called dream team, it doesn't take much of a study and analysis to see through many of them as people who were previously members of parliament but lost their seats during the last several elections.
Others simply became dejected and took political passes into semi-retirement and may be simply returning to solicit some empathy and relevance as old wise men.
Perhaps the only 'new' faces are people previously known to be political oppositionists hiding in and working through the various Civil Society Organisations (SCOs), or unknown political quantities in the university academic world.
Examining the list, many of them, to say the least, will not bring the much needed charisma, belly fire and stamina in the hyper political world of grassroots political mass mobilization of electioneering. Nevertheless, it is important to note that they have willingly stepped forward to be counted in Uganda's forward match to build a functioning and durable democratic dispensation.
However, the bigger and finer points that shouldn't be quickly forgotten by analysts are that Muntu was a founder member of the Forum for Democratic Change (FDC) in 2004, and served as its first national secretary for mobilisation for eight solid years after which he became president for another five years seen by many within FDC as wasted.
It is most certainly the reason he was ejected from leadership in 2017 contest in favour of Eng. Patrick Oboi Amuriat, another equally politically dull figure in some eyes who had just lost his parliamentary seat in Kumi county after serving fifteen years.
Therefore, to many pundits, Gen. Muntu, and his team of Alice Alaso (Serere), Yokasi Bihande (Kasese), Wandera Ogalo (Bukholi), Christine Abia (Arua), Ssewava Sselubiri (Buganda), Mannington Basakana (Jinja), and Florence Ibi (Kaberamaido) who all lost in the 2016 elections are unlikely to inject the much hyped political momentum.
Dan Mugarura, who served and presided over the elections whose results were disputed by Muntu and led to their acrimonious departure is a controversial figure and together with the Canada based Dr Munini Mulera are unlikely to bring in fresh air.
Therefore, although the man DP's Norbert Mao has described as the grand Ayatollah of FDC, Dr Kizza Besigye sent congratulations to Muntu for launching ANT, many saw it more as a tongue-in-cheek, rather than a genuine gesture of comradeship.
No wonder, that even before that ink dried, than Nathan Nandala Mafabi, the FDC Secretary General, and a Mugisha Muntu nemesis publicly harangued him and ANT on public media for raiding and recruiting from FDC rather than NRM, the 'enemy'.
All pointers seem to suggest there are political shifts underway, but only time will tell how massive and deep they will be.
Edith Ssempala was another flop who jumped on the Go Forward political wave in 2016.
Barbara Alimadi of the Black Monday fame may be remembered more as being among the women who touted the police with their half-naked breasts during Kampala street demonstrations over alleged rampant corruption in government a few years ago.
Bringing in Prossy Naikoba as coordinator for Civil Society Organisations has indeed helped to expose CSO activists as partisan which isn't entirely bad.
People must take political stand instead of pretending that they or the causes for which they work are impartial. It is good for us to deal and confront each other well-knowing defined interests and positions.
The author is executive director of Uganda Media Centre.
This article was orignally posted here Source link