[ad_1]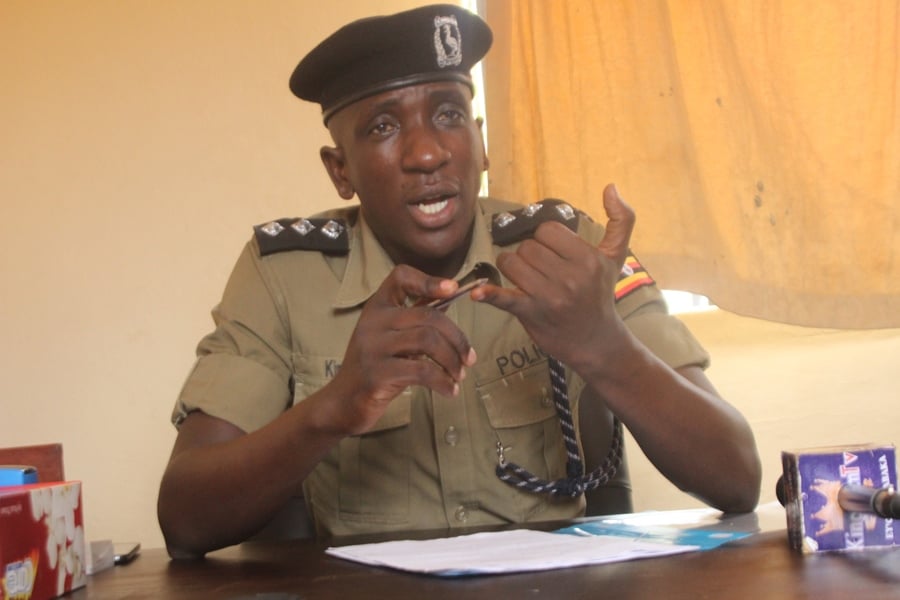 The police crime report for the year 2018 has shown that a total of 190 people were killed using guns all over the country.
According to the annual crime report released on Monday at the police headquarters, Naguru, it was indicated that 102 people were killed in urban areas, 79 in rural areas whereas nine people were shot dead along highways.
A total of 72 people were shot but survived death by a whisker as they sustained serious injuring from bullets.
On September 8, 2018 at around 9pm, former Buyende DPC, ASP Muhammad Kirumira was shot dead together with a female friend near his home in Bulenga, Wakiso district, along the Kampala –Mityana road.
At the time of his death, Kirumira was on his way home when unknown assailants travelling on motorcycles opened fire at his vehicle killing the two occupants instantly before fleeing the scene.
On June 8, 2018, Arua Municipality Member of Parliament Col. Ibrahim Abiriga was shot dead together with his UPDF bodyguard near his home in Matugga, Wakiso District.
The duo was reportedly shot dead by people riding on a boda bodas at around 6:30 pm as Abiriga drove home in his famous yellow beetle.
Over 90 percent of the shootings according to the crime report were orchestrated by assailants moving on motorcycles who after carrying out the crimes vanished in thin air.
The Police director in charge of criminal investigations, AIGP Grace Akullo attributed the shootings to increased number boda bodas in the country and advancement in technology.
"There is widespread use of boda bodas making it easy for people to commit crimes and later escape easily,"Akullo said.
"Advancement in Technology where almost everybody owns a mobile phone makes it easy for people to connect and commit crimes."
It was reported that before the gruesome murder of ASP Kirumira, the assassins tracked him through his known phone number before locating where he was and pounced on him.
Over 160 guns recovered
The annual police crime report for the year 2018 also indicated that a total of 167 firearms and 2,284 rounds of ammunitions were recovered in 2018 after operations by the law enforcement body.
Of these, 73 were sub machine guns, 36 short assault rifles, and 14 pistols among other guns recovered.
Following an increase in crimes committed using guns, President ordered for fingerprinting of all guns in the country.
The process started with all guns in the hands of the police force after which they would embark on fingerprinting guns under other sister security agencies.
"It has already started and we are going to fingerprint all guns in the country starting with police, followed by those owned by private security companies, army, prisons, Uganda Wildlife Authority and later those in the hands of private individuals,"Kampala Metropolitan police spokesperson, Patrick Onyango told the Nile Post.
Asked how crucial the exercise will be, the police publicist said this will help them a lot in case of crimes committed using guns.
"All guns will be fingerprinted and if a crime us committed using a gun, we can be able to know the gun used by the checking the tip of bullet in the body or bullet shells and this will to help in investigations and also tracking of culprits,"Onyango added.
How gun fingerprinting is done
The fingerprinting process involves firing various guns in a controlled area and each gun's unique print is captured, recorded and stored.
According to experts investigators using ballistic fingerprinting analyse a fired bullet or casing for scratches under the microscope and the markings, just like for fingerprints are unique to each weapon.
In case of any incident of shooting, the bullet shell is picked by investigators and analysed to find out the details of the gun used and its current owner.
This article was orignally posted here Source link