[ad_1]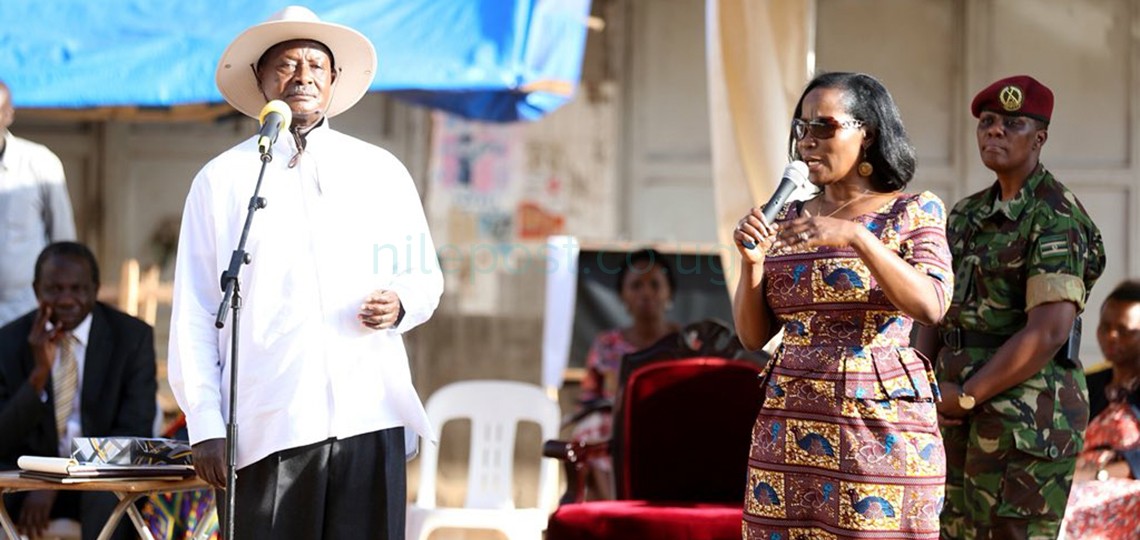 President Museveni has expressed his regret for giving former Kampala Capital City Authority (KCCA) Executive director Jennifer Musisi a huge budget at the expense of other public sectors.
The President while addressing teachers under their umbrella association of the Uganda National Teachers Union (UNATU) said that he was wrong to give Jennifer Musisi a lot of money thinking that she will be able to change the face of Kampala.
" I paid Musisi a lot of money to clean up Kampala but she didn't, But that is a simple sin. I can repent it and and withdraw all those salaries of the City Council so that we fix your salaries (teachers)," The President said in part.
OPINION: Jennifer Musisi took Museveni's bait…and she paid dearly for it
The meeting was held yesterday, Sunday at the office of the Prime Minister Dr Ruhakana Rugunda. It was attended by officials from the Ministries of Finance, Education and Public Service to forge a way forward and ensure that teachers call off their planned strike ahead of the second term that commenced today.
President Museveni pledged that Government will fulfill its promise of enhancing teachers salaries in the next financial year (2019/2020). They agreed to meet again with the teachers at the end of July and the strike was called off.
Jennifer Musisi resigned from her office as the Executive director at KCCA in December last year and she is currently working as a consultant at the Bloomberg Harvard City Leadership initiative in the USA.
In 2011, President Museveni applauded Musisi for cleaning up the city which he said that was very disorganised before her appointment.
This article was orignally posted here Source link